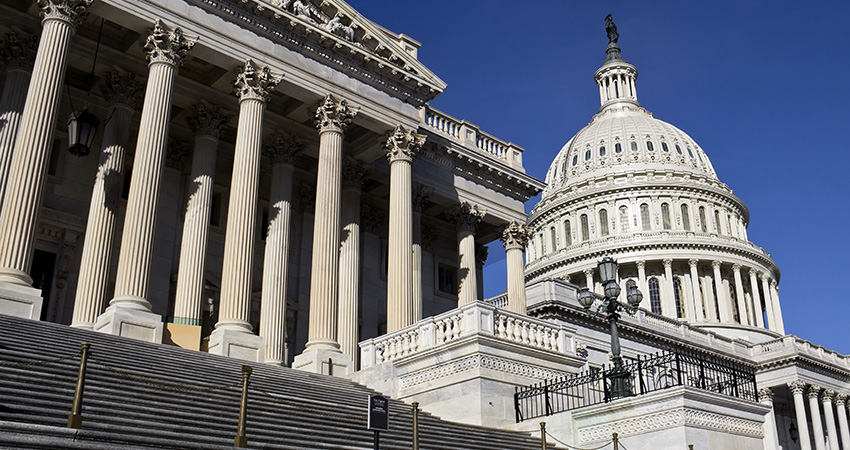 By Alex Eveland, Vice President, Government Affairs, NMHC
President Biden signed a debt ceiling bill into law on June 3 that would cap government spending and lift the federal debt limit until January 2025. This comes after a May 28 agreement reached by President Biden and Speaker McCarthy (R-Calif.), the May 31 passage through the House of Representatives and the June 1 passage through the Senate.
What This Means: The bipartisan agreement, named the Fiscal Responsibility Act, lifts the debt ceiling, caps federal spending, and includes several other miscellaneous policies—including those that impact work requirements, student loans and permitting. As a result of the bill, the Congressional Budget Office estimated that mandatory spending would decrease by $10 billion and revenue by $2 billion over a ten-year period.
Key to our industry, Department of Housing and Urban Development (HUD) programs and others supporting multifamily are not included among the spending reductions in the legislation. However, the bill does include topline spending limits for FY2024 and FY2025, which means housing-related programs like the Section 8 Housing Choice Voucher program could be subject to annual funding adjustments that do not keep pace with inflation and other cost increases. The legislation also includes the repeal of $1.4 billion in funding for the IRS; a rescission of unobligated funding from COVID-19 relief legislation; reform to the National Environmental Policy Act (NEPA) approval process for energy and infrastructure projects; and modifications to the Supplemental Nutrition Assistance Program (SNAP) and the Temporary Assistance for Needy Families (TANF) Program designed to incentivize more Americans to seek employment.
Why This Matters: Defaulting on our national debt would have devastating consequences for the economy, the real estate market, and multifamily owners, operators, and developers as well as our residents and their families. It is likely that a government default would lead to a downgrade by credit rating agencies, increased borrowing costs for businesses, and an economic recession.
NMHC's Viewpoint: Because of these far-reaching implications, NMHC joined 13 other leading real estate industry organizations in March on a letter to Congressional leaders urging them to work together to take action to raise the statutory debt limit as soon as possible.
State of Play: Treasury Secretary Janet Yellen recently estimated that the U.S. would reach its borrowing limit by June 5, 2023. As such, the debt ceiling debate has been the top priority and a significant challenge for lawmakers so far this year, so passing this agreement would give Congress the opportunity to move forward on addressing other important issues facing the country.
Despite some apprehension from the members of both parties with the details of the agreement, both the Senate and the House passed the Fiscal Responsibility Act before the June 5 deadline, with votes of 63-36 and 314-117, respectively.
Use the drop-down feature below to learn more about key provisions included in the legislation that could be impactful to our industry.
---