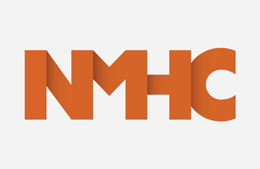 WASHINGTON, D.C. - The National Multifamily Housing Council (NMHC) elected Sue Ansel, President and CEO of Gables Residential, to serve a two-year term as the Council's Chairwoman at its Annual Meeting last week.
As Chairwoman of the apartment industry's leading voice, Ansel outlined her priorities over the coming years focusing on several areas of critical importance to the industry: Innovation, Diversity and Inclusion, Legislative and Regulatory Issues and the growth of the NMHC Foundation. In addition, under her leadership NMHC will continue to make clear that renting is a desirable housing option.
Ansel noted the exciting times ahead of the apartment industry. "The possibilities ahead for us are enormous. There is $2 billion in venture capital focused on our industry, up from $400 million two years ago. These emerging technologies will change the way we build, manage and monitor our communities, how we interact with our residents and much more."
Building on that theme, NMHC released new data and insights on the apartment of tomorrow and a web site with visualizations of how the industry might respond to the coming wave of disruption and deliver the 4.6 million new apartments the U.S. will need by 2030 to meet demand.
NMHC also announced the appointment of the following officers for two-year terms:
Vice Chairman: David Schwartz, Co-founder and CEO of Waterton Associates, Chicago, IL
Treasurer: Ken Valach, CEO of Trammell Crow Residential, Dallas, TX
Secretary: James Schloemer, Chief Executive Officer of Continental Properties, Milwaukee, WI
---