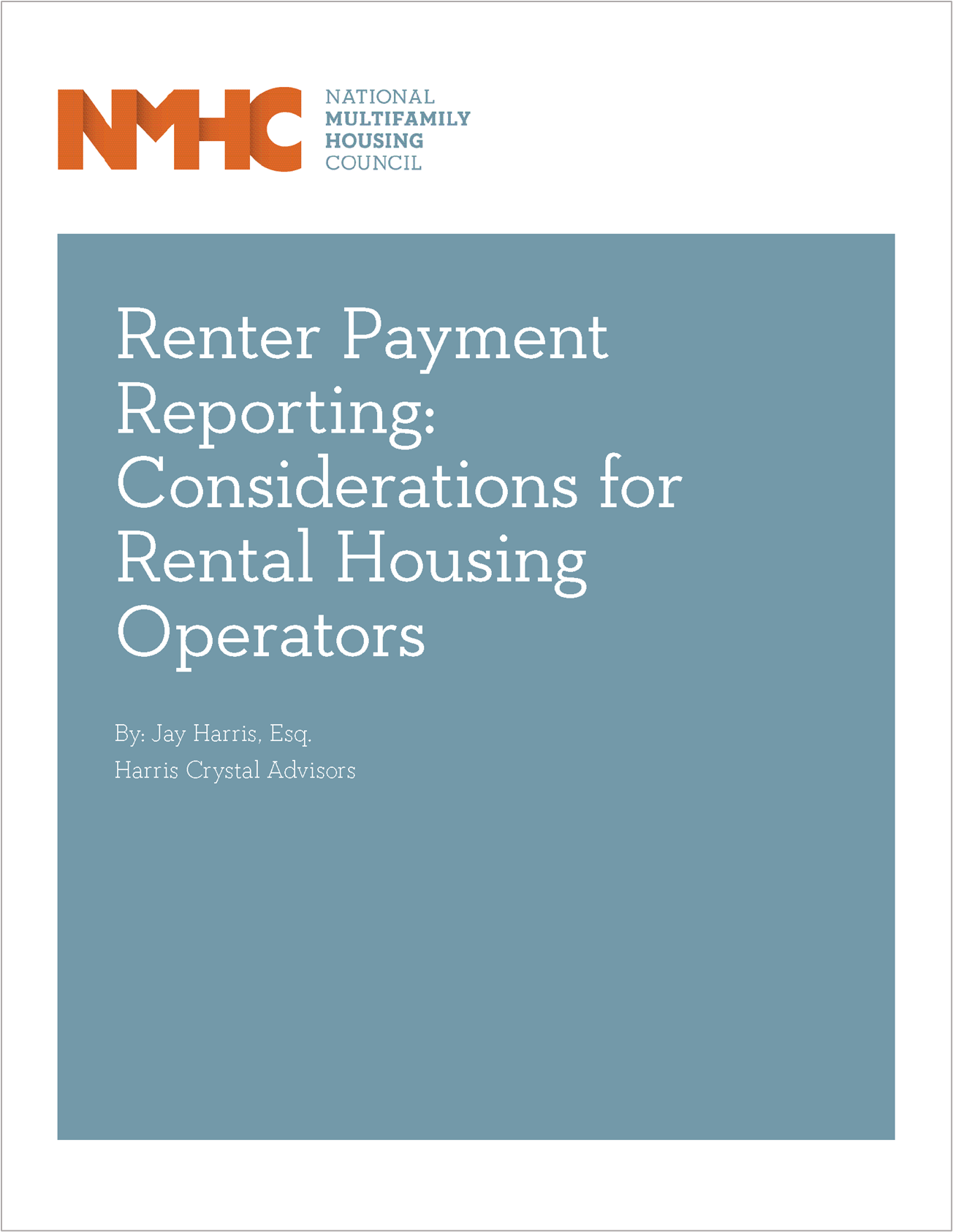 Reporting renter payment history to consumer reporting agencies (CRAs) has occurred for decades. But recently, renter payment reporting has received fresh attention. With additional focus in recent years shifting to ensuring equitable outcomes for all Americans, implementing renter reporting practices that work for both renters and housing operators is one way to make sure our resident populations don't get left behind.
This space is ripe with innovation and potential. As such, it presents great opportunity for both operators and renters. To help multifamily firms navigate this fresh landscape, NMHC has partnered with Jay Harris of Harris Crystal Advisors to create this new resource.
What This Resource Covers
This resource reviews developments in the renter payment reporting space and discusses considerations for rental housing operators that are evaluating their role in renter payment reporting.
Specifically, this resource will cover:
Legal Obligations & Best Practices Surrounding Renter Payment Reporting
Renter Payment Reporting Approaches from the Perspective of an Apartment Operator
"Unscoreable" Renters: Research & Best Practices that Further Inclusivity
Answers to Other Frequently Asked Questions Property Operators May Have
Operations Checklist: For the Rental Housing Operators Considering Rent Reporting
A List of Additional Resources to Dive Deeper
The information provided herein is general in nature and is not intended to be legal advice. It is designed to assist our members in understanding this issue area, but it is not intended to address specific circumstances or business situations. For specific legal advice, consult your attorney.
---
This document is a resource for NMHC members. NMHC Members – please log in to access this resource.
If you would like to learn more about NMHC membership please visit our Membership page or contact our membership team at membership@nmhc.org
Video Preview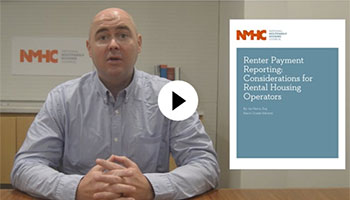 Members and non-members can join NMHC staff expert Kevin Donnelly, NMHC's vice president of government affairs, technology and strategic initiatives, for a few high-level takeaways from the report.