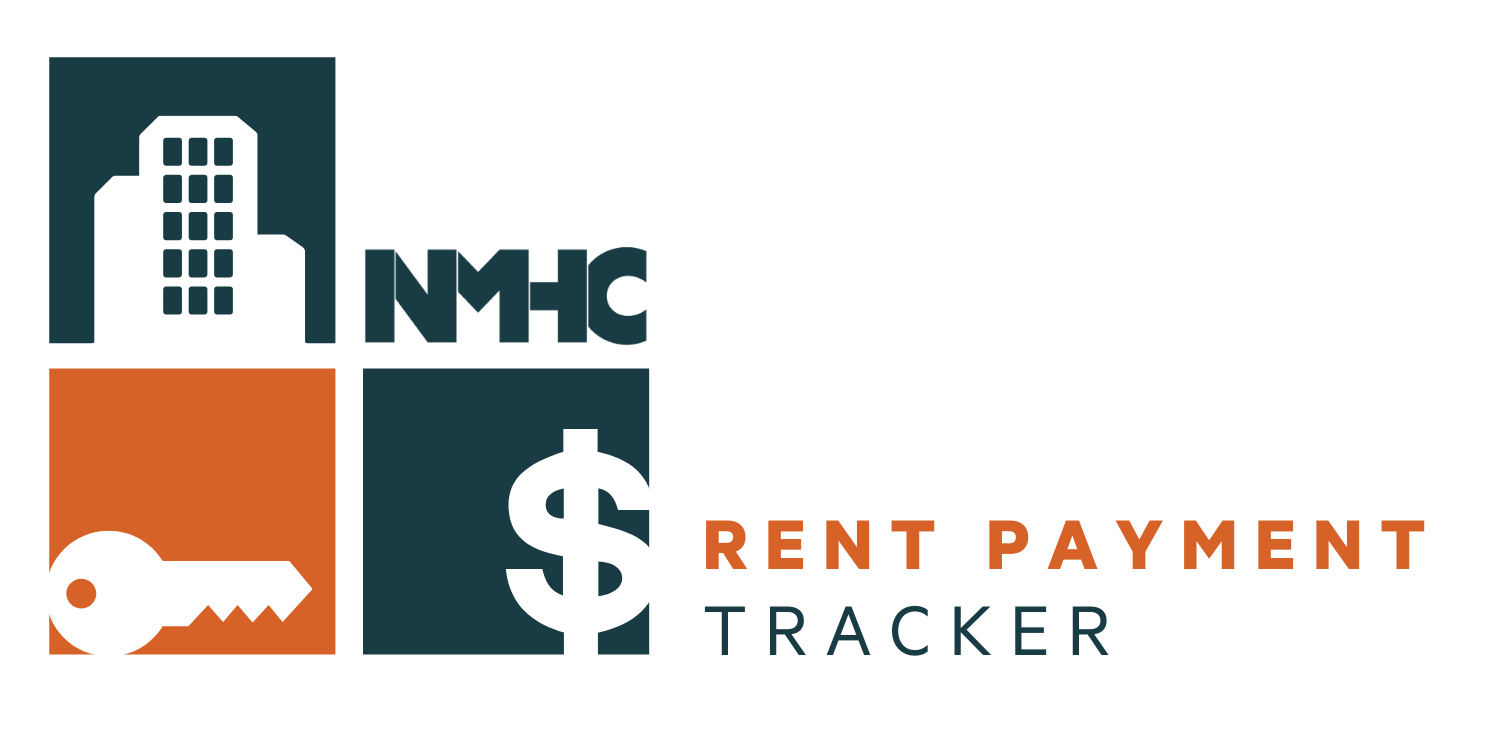 Powered by:
Entrata, MRI Software, RealPage,
ResMan, and Yardi

The NMHC Rent Payment Tracker Retrospective
After serving as a critical industry benchmark through the worst of the pandemic and related economic shocks, NMHC has discontinued the Rent Payment Tracker as of January 2022.
The consistency of the data month to month demonstrated that the multifamily industry was stable, eliminating the need for continued monitoring. We thank our partners on the project and appreciate all the industry support through the life of the project.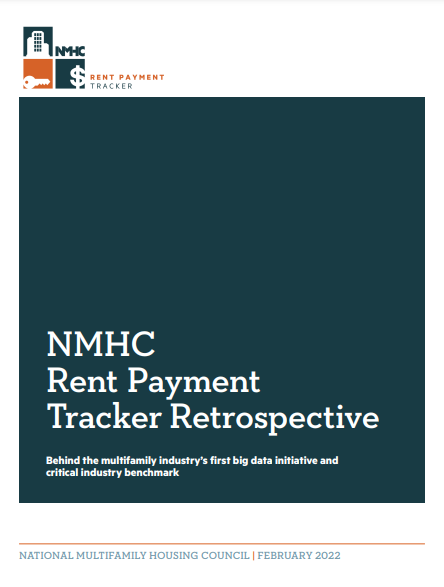 This critical industry health benchmark came together quickly and in an unprecedented manner—bringing together five leading property management software providers. Powered by Entrata, MRI Software, RealPage, ResMan and Yardi, the NMHC Rent Payment Tracker quickly became the go-to measure of renters' ability to pay rent on time for industry stakeholders, journalists and policymakers.
A Review of Rent Payment Tracker Results
On April 8, 2020, NMHC published the first NMHC Rent Payment Tracker results. Those first results, measured through payments made during the first five days of April, showed 69.2 percent of renters in the dataset had made a full or partial payment. Given how quickly conditions were changing, the coalition produced the data weekly at first, a move that allowed the data tool to also capture late payments.
For example, the data then showed that by the end of that first month, the percentage of residents who made a rent payment moved from 69.2 percent to 94.6 percent by the end of the month.
Eventually, the coalition settled into a monthly reporting cadence given the consistency of the data results and made a small tweak to the reporting period, moving it to the sixth day of every month.
The last report from December 2021 found that 92.0 percent of renters made a full or partial payment, based on 11.8 million renters nationwide. This compared with 93.8 percent in 2020 and 95.9 percent in 2019.
Download the final Rent Payment Tracker data spreadsheet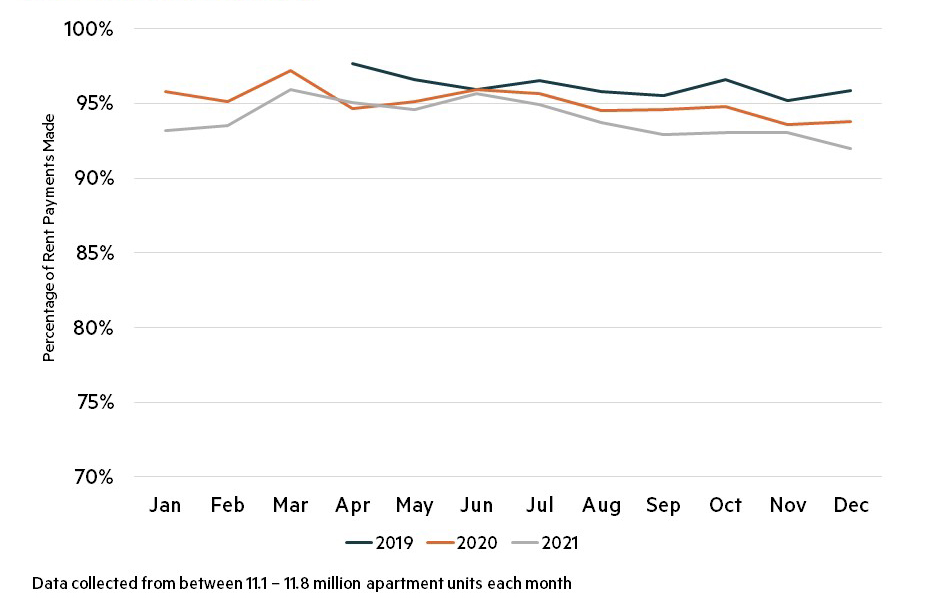 ---
The NMHC Rent Tracker is Powered by: