After release of the NMHC Rent Payment Tracker data, experts from the five leading property management data companies will provide additional detail on the week's data at a live webinar.
---
Webinar Recordings
Release Date
Guest Speaker
Recording
Oct. 8, 2020
Marcie Williams, RKW Residential
Watch
Sept. 16, 2020
None
Watch
Sept 9, 2020
James H. Schloemer, NMHC Treasurer and Chairman and CEO of Continental Properties
Watch
Aug 10, 2020
Walt Smith, CEO, Avenue5 Residential
Watch
July 8, 2020
Margette Hepfner, COO, Residential Management, Lincoln Property Company
Watch
June 23, 2020
Robert Grealy, Senior Vice President, Operations, Kettler
Watch
June 16, 2020
Brendt D. Rusten, Partner & Senior Vice President Dominium
Watch
June 9, 2020
Julie Brawn-Whitesides, Executive Vice President, Property Management ConAm Management Corporation
Watch
May 22, 2020
Caroline Vary, Partner and Managing Director of Asset Management, Jonathan Rose Companies
Watch
May 15, 2020
Larry Curtis, President & Managing Partner WinnDevelopment
Watch
May 8, 2020
Sue Ansel, President & CEO, Gables Residential
Brad Cribbins, President & CEO (Management) Alliance Residential Company
Watch
April 22, 2020
Lili Dunn, President, Bell Partners, Inc
Robert Hart, President & CEO, TruAmericaMultifamily
Watch
April 15, 2020
Ric Campo, Chairman of the Board & CEO, Camden Living
Daryl Carter, Chairman and CEO, Avanath Capital Management
Watch
April 8, 2020
None
Watch
Speakers: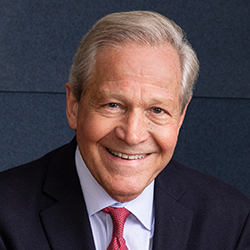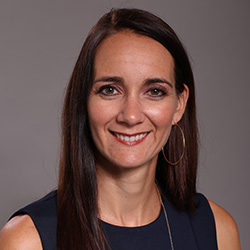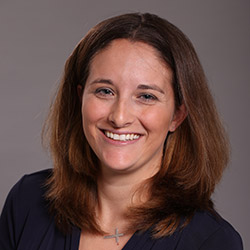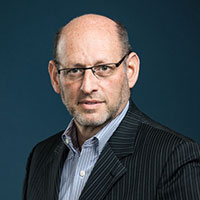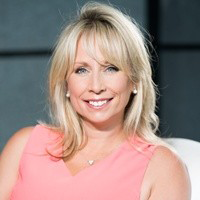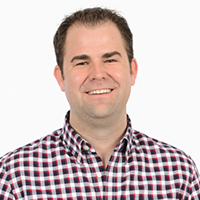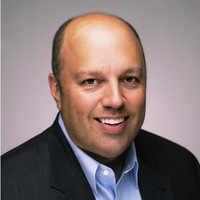 Methodology
Data are collected weekly, with the first data collection happening the 1st through the 6th, and all data collections following will be cumulative, for example, the second collection will be the 1st through the 13th, the third will be the 1st through the 20th and so on for the remainder of each month.
When establishing the initial dates for the Rent Payment Tracker, NMHC wanted to track when rent was officially "late" and used the close of business on the 5th as that date. After consultation with property managers and data providers we were informed that a variety of dates are used to determine when rent is considered late, with some saying rent isn't late until as late as the 10th. In addition, those that use the 5th as their deadline reported that many people pay on the last day possible and that some of those payments aren't posted until the 6th. Based on this information, NMHC adjusted its methodology to make the close of business on the 6th the deadline for the first week. Moving this date also moved all other reporting dates by one day.
Partial payments are counted only once monthly, and the payment is captured in the first time period in which it occurs. For example, if an apartment household pays a quarter of their rent during the week of April 1, it would be captured in the first week. Subsequent payments that month would not be captured in the data to avoid double counting.
The percentages are based on the total occupied units, excluding vacant units, purpose-built student housing, privatized military housing, and subsidized affordable units. The number of total occupied units will change for many of the property management software (PMS) providers as new units are leased or units are vacated; as such, the total number of units in the dataset will fluctuate.
| Release Date | Number of Units | NMHC Press Release |
| --- | --- | --- |
| June 9, 2020 | 11.5 million | Press Release - June 9 |
| June 16, 2020 | 11.4 million | Press Release - June 16 |
| June 23, 2020 | 11.4 million | Press Release - June 23 |
| June 30, 2020 | 11.1 million | None Issued |
| July 8, 2020 | 11.4 million | Press Release - July 8 |
| July 15, 2020 | 11.4 million | Press Release - July 15 |
| July 22, 2020 | 11.1 million | Press Release - July 22 |
| July 29, 2020 | 11.4 million | None Issued |
| August 10, 2020 | 11.4 million | Press Release -August 10 |
| August 17, 2020 | 11.4 million | Press Release -August 17 |
| August 24, 2020 | 11.4 million | Press Release - August 24 |
| August 31, 2020 | 11.4 million | None Issued |
| September 9, 2020 | 11.4 million | Press Release - September 9 |
| September 16, 2020 | 11.4 million | Press Release - September 13 |
| September 23, 2020 | 11.4 million | Press Release - September 23 |
| October 8, 2020 | 11.4 million | Press Release - October 8 |
| October 15, 2020 | 11.5 million | Press Release - October 15 |