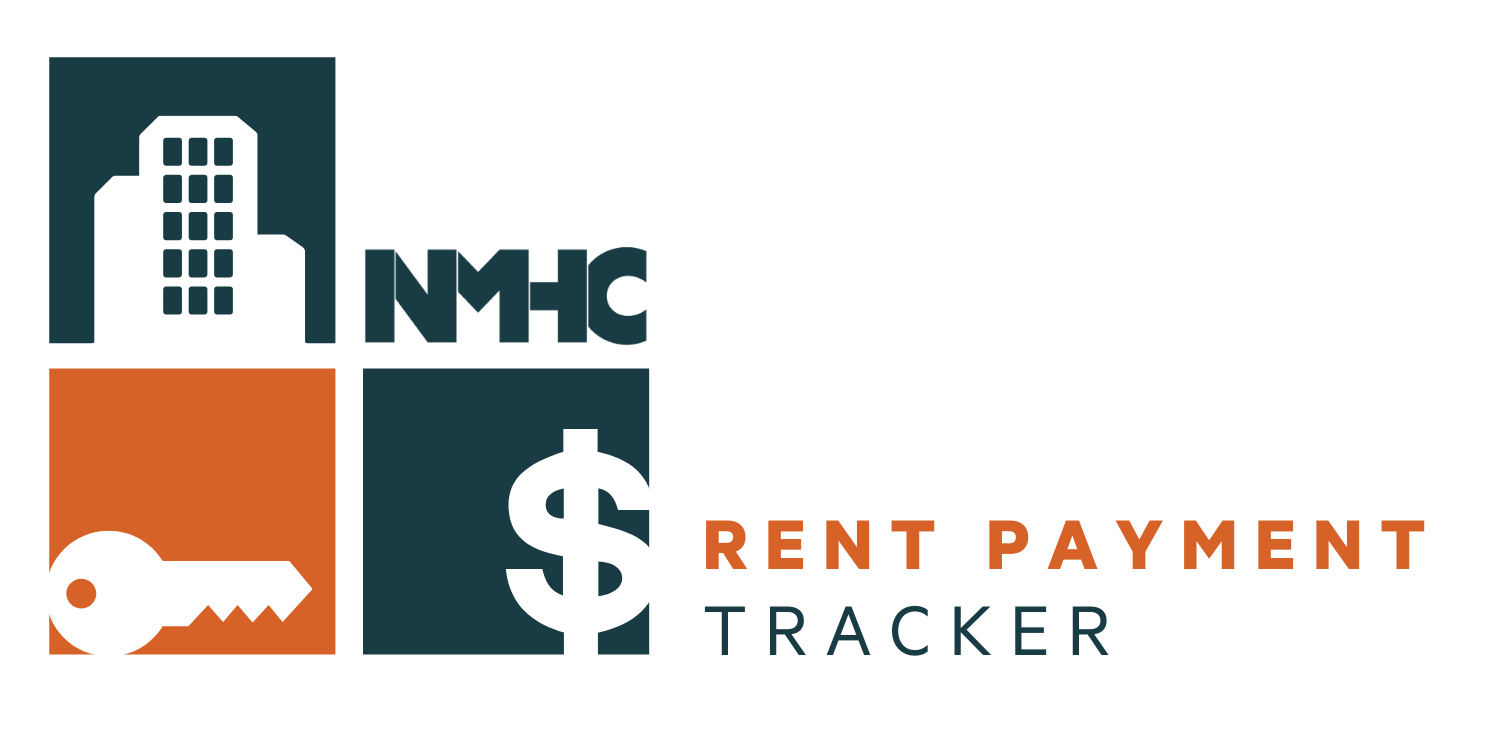 Powered by:
Entrata, MRI Software, RealPage,
ResMan, and Yardi

---

NMHC Rent Payment Tracker Finds 78.2 Percent of Apartment Households Paid Rent as of November 6

The National Multifamily Housing Council (NMHC)'s Rent Payment Tracker found 78.2 percent of apartment households made a full or partial rent payment by November 6 in its survey of 11.8 million units of professionally managed apartment units across the country.
This is a 2.2 percentage point decrease from the share who paid rent through November 6, 2020 and compares to 81.5 percent that had been paid by November 6, 2019. This data encompasses a wide variety of market-rate rental properties across the United States, which can vary by size, type and average rental price.
Rent Payment Tracker data is updated on the 2nd business day after the 6th of the month. The next update will be at 10:00am ET, December 8, 2021. Data for the Rent Payment Tracker will continue monthly until end of month December 2021.
Explore the Data
**Unit counts may change to reflect refinements to the methodologies and changing occupancy levels due to move in-move out activity.
* These figures are as initially reported; these are calendar days, so the specific day of the week can have an affect on these reported figures, as leasing offices can have reduced hours or be closed on those days, creating potential delays for payment processing.
Methodology
The NMHC Rent Payment Tracker is a cumulative data tool. Approximately every other week, the PMS providers submit two data points to NMHC: the percentage of apartment households that paid their rent for a specific time period and the total number of occupied units in their data universe (see exclusions listed above). Data is submitted on the following schedule: week one: from the first day of the month through COB on the 6th and from the 1st through the last day of the month, giving us a monthly data point for the "percent who paid". To recap, the "percent who paid" number will increase each week, until we reach our final "percent who paid" number for the month (see below for how partial rent payments are addressed).
When establishing the initial dates for the Rent Payment Tracker, NMHC wanted to track when rent was officially "late" and used the close of business on the 5th as that date. After consultation with property managers and data providers we were informed that a variety of dates are used to determine when rent is considered late, with some saying rent isn't late until as late as the 10th. In addition, those that use the 5th as their deadline reported that many people pay on the last day possible and that some of those payments aren't posted until the 6th. Based on this information, NMHC adjusted its methodology to make the close of business on the 6th the deadline for the first week. Moving this date also moved all other reporting dates by one day.
---
The NMHC Rent Tracker is Powered by: