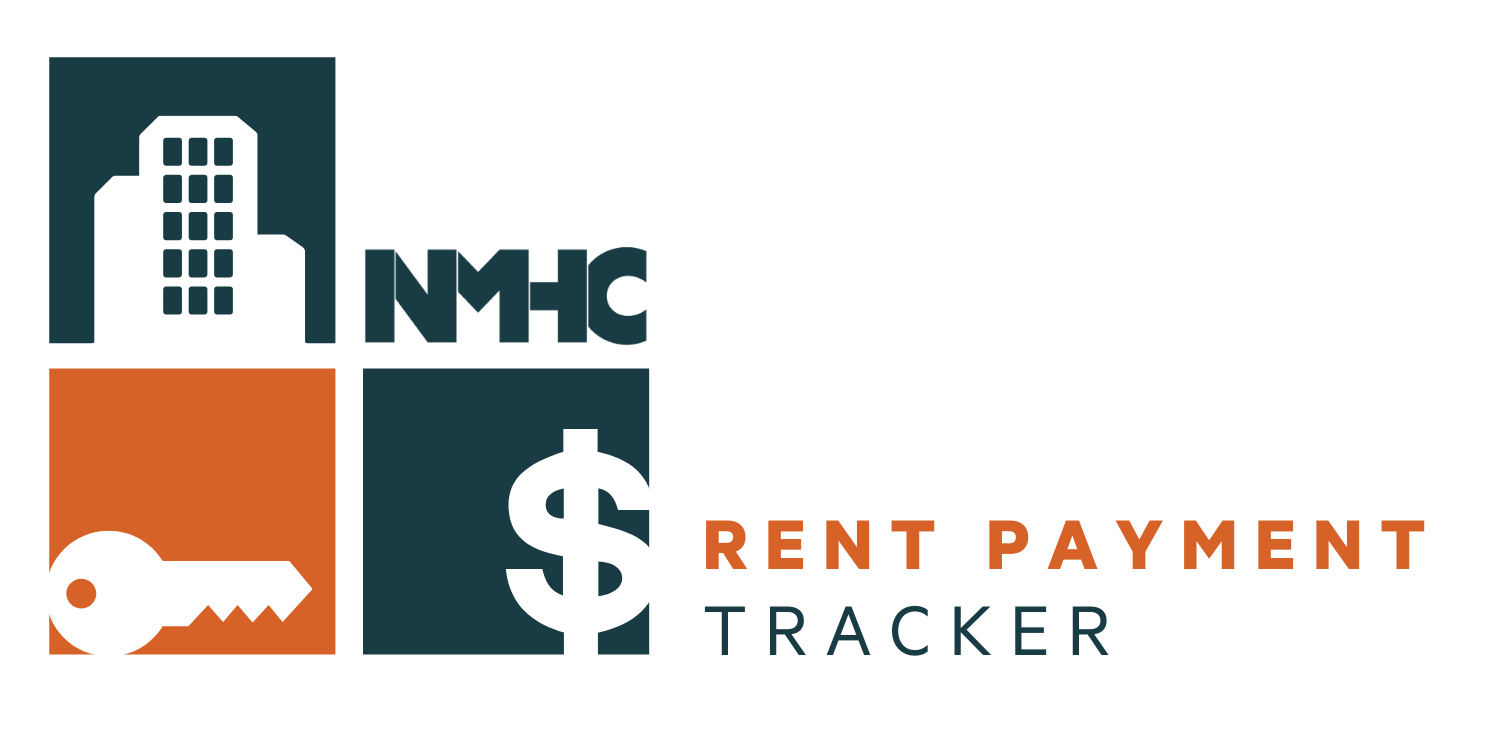 Powered by:
Entrata, MRI Software, RealPage,
ResMan, and Yardi


---

NMHC Rent Payment Tracker Finds 80.0 Percent of Apartment Households Paid Rent as of May 6

The National Multifamily Housing Council (NMHC)'s Rent Payment Tracker found 80.0 percent of apartment households made a full or partial rent payment by May 6 in its survey of 11.7 million units of professionally managed apartment units across the country.
This is a 0.1 percentage point decrease from the share who paid rent through May 6, 2020 and compares to 81.7 percent that had been paid by May 6, 2019. This data encompasses a wide variety of market-rate rental properties across the United States, which can vary by size, type and average rental price.
"This month's findings are part of what seems to be an increasingly clear pattern of economic recovery and strong demand for multifamily housing," said Doug Bibby, NMHC President. "With more and more vaccines being administered, job creation on the rise and tens of billions in rental assistance being distributed to residents and housing providers in need, the outlook for the industry is a positive one.
"Federal lawmakers did their jobs when they allocated almost $50 billion in rental assistance, as well as other support for apartment residents. Now, the priority should be for local and state lawmakers to distribute those funds as quickly and efficiently as possible to residents and housing providers who have endured deep financial distress over the course of the pandemic.
"With rental assistance being disbursed, the economy on the way back and a broad return to normalcy underway across the country, it is past time for the federal eviction moratorium, a policy that was intended to be an emergency effort, to be concluded."
---
The next Rent Payment Tracker data update will be at 10am ET, June 8, 2021
Explore the Data
**Unit counts may change to reflect refinements to the methodologies and changing occupancy levels due to move in-move out activity.
* These figures are as initially reported; these are calendar days, so the specific day of the week can have an affect on these reported figures, as leasing offices can have reduced hours or be closed on those days, creating potential delays for payment processing.
Upcoming Webinar Schedule:
All webinars are from 11:30 AM to 12:15 PM ET
Webinar Date
Guest Speaker
Registration
Tue. Jun. 8, 2021
Meredith Wright, EVP Eastern Region,
Mission Rock Residential
Register
Methodology
The NMHC Rent Payment Tracker is a cumulative data tool. Approximately every other week, the PMS providers submit two data points to NMHC: the percentage of apartment households that paid their rent for a specific time period and the total number of occupied units in their data universe (see exclusions listed above). Data is submitted on the following schedule: week one: from the first day of the month through COB on the 6th and from the 1st through the last day of the month, giving us a monthly data point for the "percent who paid". To recap, the "percent who paid" number will increase each week, until we reach our final "percent who paid" number for the month (see below for how partial rent payments are addressed).
When establishing the initial dates for the Rent Payment Tracker, NMHC wanted to track when rent was officially "late" and used the close of business on the 5th as that date. After consultation with property managers and data providers we were informed that a variety of dates are used to determine when rent is considered late, with some saying rent isn't late until as late as the 10th. In addition, those that use the 5th as their deadline reported that many people pay on the last day possible and that some of those payments aren't posted until the 6th. Based on this information, NMHC adjusted its methodology to make the close of business on the 6th the deadline for the first week. Moving this date also moved all other reporting dates by one day.
---
The NMHC Rent Tracker is Powered by: