---
Registration sponsored by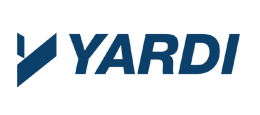 Times are uncertain so we are offering risk-free registration with a liberal cancellation policy for the 2020 OPTECH Conference and Expo. All OPTECH Vegas registrations will include access to OPTECH Virtual.
Membership Type
Complimentary Registrations
Early Bird
In-Person Rate
(until 10/16/2020)
Regular/Onsite
In-Person Rate
(after 10/16/2020)
Virtual OPTECH
NMHC Executive Committee Members
3
$600
$800
$250
NMHC Board of Directors Members
1
$600
$800
$250
NMHC Advisory Committee Members
N/A
$600
$800
$250
2020 Chair's Circle Sponsors ($50,000+)
6
$600
$800
$250
2020 Friends of the Council ($25,000+)
4
$600
$800
$250
Individual Conference Sponsors
1
$600
$800
$250
Exhibitors (Live)
2 per 10'x 10' booth
1 per kiosk
$600
$800
$250
Exhibitors (Virtual Only)
TBD
N/A
N/A
$250
Non-Members
N/A
$1,200
$1,400
$500
Complimentary registrations can be used for OPTECH Vegas or OPTECH Virtual registrations. Member registration is contingent upon dues being current. NMHC reserves the right to close meeting registration should interest exceed availability.
Meeting Transfer/Cancellation Policy
Attendees who change their registrations by November 2 are entitled to a full refund. Cancellations received after November 2 are eligible for a refund minus a $250 processing fee. Meeting registrations may be transferred to another employee at your firm at any time for no charge (exclusions may apply). Please email membership@nmhc.org with the name of the original registrant and the substitute.
Requests to cancel or transfer a registration must be send in writing to membership@nmhc.org. In the case of a transfer, please include the name of the original registrant and the substitute.
If NMHC cancels the in-person event after the cancellation window due to the pandemic, all paid registrants will be eligible for a full refund or to convert their live registration to the virtual event and receive a partial refund (the difference between their live registration and the cost of the virtual event).
NMHC Suitcasing Policy
NMHC strictly prohibits solicitation, "suitcasing" or "outboarding" by attendees who conduct business at the conference and do not have an exhibit or sponsorship investment at the conference. Please click here to download and read the full policy.
Questions?
Please contact NMHC's Membership Department at membership@nmhc.org for information regarding registration.
Keep Me Posted on OPTECH Virtual!