After more than a year apart, NMHC is delighted to announce that we have the green light to go ahead with our in-person meeting in June in San Diego.
We're as excited as you are, as we know how important it is for members to network with their colleagues and set wheels in motion for their property deals.
The health and safety of our members remains our top priority. To that end, we will be making some adjustments to comply with state and local health/COVID requirements, which are frequently changing. This means this year's event may look and feel a little different, but rest assured we're doing the best we can to preserve the spirit and value of the meeting.
As more details come into focus, we will be communicating them to you on a regular basis. But here's what we know now that will be important as you plan your meeting experience.
Registration will be capped at 2,500 and on-site registration will not be available. We will not be able to create a waitlist once capacity is reached.

There will be no Networking Passes this year.

Our ability to hold the meeting depends on our members' commitment to adhering to the current venue and state/local health and safety requirements. Key among those is that we strongly discourage firms from bringing additional staff to San Diego who are not registered for the meeting since all events, including subgroup events, will be limited to only registered attendees.
1. Vaxed, Masked and Ready to Go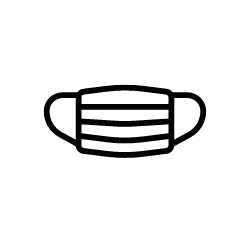 Wear your mask. You probably don't need a reminder, but masks are required at all times unless eating and drinking. In addition, attendees must be seated if eating or drinking.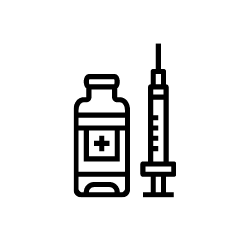 Provide proof of vaccination or a negative test. All attendees will be asked to provide proof of vaccination. If you would prefer not to share that information, you will need to show a negative test within 72 hours of arrival and complete a daily health check in. Health Screening Information >>>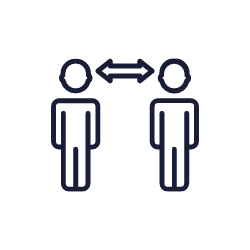 Be aware of social distancing requirements. Regulatory guidelines require attendees to be seated (and remain seated in the same place) six feet apart during presentations and luncheons. Attendees will not be able to roam around meeting rooms. In addition, there will be protocols for indicating seats have been vacated and are ready for cleaning.
Expect a smaller gathering. As previously announced, attendance will be capped at 2,500 attendees. We will not have networking passes or on-site registrations; transfers will need to be submitted by May 28. In addition, sessions, luncheons and other events will be capped at 150 to 200 people per room.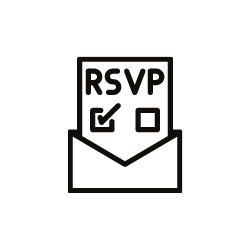 Expect a different agenda. Health precautions will prevent us from holding some of our regular events, including the Annual Dinner and large opening reception. Committee meetings will also not be held. We will hold our Women's Event, NMHC PAC Breakfast and Emerging Leaders lunch, although advanced RSVPs are required.
Please be sure to arrive on time as we will open space for standby attendees if there are unclaimed RSVPs five minutes after the function start time.
2. Networking Will Still Be King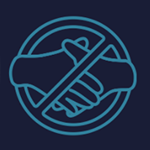 We get it. You're Zoomed out and ready to reconnect with friends and colleagues and even meet some new people. To help you achieve that and still comply with local regulations, we're rethinking the meeting's agenda. We're scaling back on the content to create more time for networking opportunities.
Since health and safety protocols will prevent much of the organic networking you may be used to, attendees are encouraged to plan as many meetings as possible before arriving.
To help you do just that, NMHC will be using the online networking and scheduling app Brella to help members connect. Members will need to use Brella to reserve gathering space for one-on-one meetings, as many of the hotel's common areas will be restricted.
Learn more about using Brella >>>
3. Stay Tuned, There's More to Come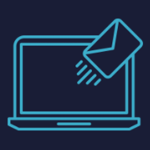 Given the evolving regulatory environment, we expect that Annual Meeting's agenda, programming and protocols will be subject to change between now and June. As a result, we anticipate that will require increased communication with attendees in advance of the event, so all can be up to date on what's happening, along with what requirements will be in place to protect your health and safety.
We highly encourage our members to be sure that NMHC emails are whitelisted, and communication preferences updated so you don't miss any critical information about registrations and transfers, hotel policies and services, networking platforms and opportunities and meeting agenda details.
We're excited to see you all once again and are committed to making this a safe and productive event. We appreciate your continued patience as we work to make that happen.
---
Registration Closed on Friday, May 28
There will be no on-site registration or transfers. Anyone without a valid registration will not be allowed to enter the hotel.
Cancellations for meeting registrations and hotel reservations received after May 12 may incur processing fees or forfeit hotel deposits. For full cancellation policy details, please view our registration policy page.