Related's Jorge Perez Leadership Story: Good Fortune and Hard Work
Nearly a hundred NMHC Emerging Leaders gathered in Miami on April 4 for a unique opportunity to hear from Jorge M. Pérez, founder CEO and chairman of The Related Group, on his path to success.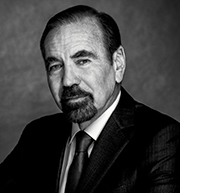 Perez has been at the forefront of South Florida's complex urban evolution for over 35 years. His commitment to building better cities and a natural ability to identify emerging trends has made him one of the most trusted and influential names in real estate.
But like many entrepreneurs, he started from humble beginnings. His family immigrated to Argentina after the Cuban revolution and left everything behind. Nevertheless, they instilled in him a deep sense of "giving back."
When Perez completed his graduate degree from the University of Michigan, that spirit of paying it forward led him to a career in public service and a job at the Miami Planning Office. That position sparked a passion. He held a couple other positions in local government before moving to a development company where he cemented his love of taking a vision for a new building from concept to fruition as a fully leased property.
Ultimately, with help from friends and family, he took the plunge to start his own company. And the rest was history. But it wasn't an easy path to the success he's enjoyed. As a perfectionist, and operating on a limited budget, Perez ended up manning most of the key positions in his firm. It benefited him by allowing him to learn all the moving parts of a successful development. But it also took a toll on his family life.
Eventually, he realized he needed to find the right people to run the various divisions of the company and then trust them to get the work done. His message to the Emerging Leaders was: hope you get some good fortune, like I have, but know that success takes both good advisors/mentors and a lot of hard work.
Looking forward, Perez cited the affordability challenge as the most vexing issue facing the industry. He cited the important steps that municipalities can take to help bend the cost curve like higher densities, tax abatement, and reduced parking.
The event took place at the Perez Art Museum Miami (PAMM), a modern and contemporary art museum dedicated to collecting and exhibiting international art of the 20th and 21st centuries. The museum, formerly known as the Miami Art Museum, was renamed to PAMM after a $40M gift from Perez. It's just another outcome of his dedication to giving back, which he said is both a duty and smart business. It's a key element of the culture he has created at his company.
---