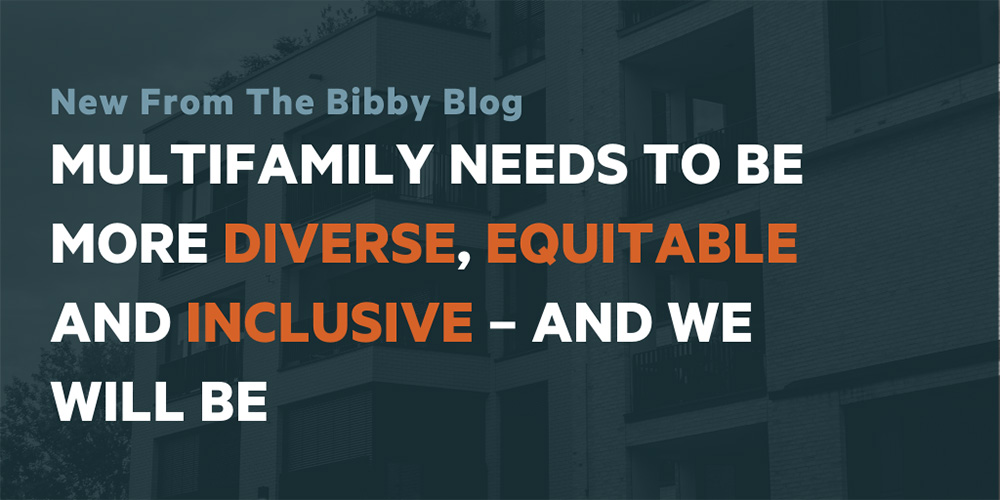 The tumultuous summer is leading to a turbulent fall as the nation looks forward to the 2020 election amidst an ongoing pandemic and continued economic uncertainty given Congress's failure to reach a deal to continue federal relief.
I would never have predicted that zoning and fair housing would become lightening rod issues in the Presidential campaign. The Council has long fought against the exclusionary zoning policies that still exist in far too many municipalities because of their obvious impact on new apartment construction and housing affordability. We are mindful of two things as this debate is evolving. First, the nation's affordable housing shortage has disproportionately affected communities of color, and second that policies are part of the problem because they are constructed explicitly to keep "those people" out.
Recent events have helped to shed a spotlight on these misguided and discriminatory policies. The outright call for a ban on "low-income" housing in America's suburbs is not only hurtful to a large portion of our country's residents, but also wrongheaded in terms of creating the diverse and thriving communities that America needs. If the pandemic has taught us anything, it's that we are all stronger when we are "in it together" and that means making sure our communities include a wide range of people—people of different races, incomes, ages, educational backgrounds and more.
Over the coming months you will hear more from me and my colleagues at the Council about the pernicious impacts of NIMBYism, in all its forms, on our ability to produce the housing America needs. It's not just exclusionary zoning that is the problem. There are the more subtle, but just as damaging, manifestations of NIMBYism that permeate the multifamily permitting and entitlement processes and which have the same goals in mind—to exclude categories of our fellow residents.
These policies are flat-out wrong and contribute to a "them vs. us" divisiveness that continues to inhibit our ability to build and redevelop the full range of rental housing options that people want and need. The unexpected housing debate that started in recent weeks prompted me to update our members about what NMHC is doing on the issues of racial equity and economic inclusion.
In short, we have made this one of our top priorities and are focusing even more of our attention and resources on it. We created a task force comprised of industry leaders in partnership with the Real Estate Executive Council to help explore how our industry and NMHC can make a difference in opening doors of opportunity across the spectrum of our sector.
The task force has already met three times, and we have set an ambitious agenda. As a team, we will look at the talent ecosystem, from high schools to internships for college students to diversifying senior management teams and boards of directors and help NMHC members identify what they can do to enrich those pipelines.
The Council's leadership believes strongly that private stakeholders such as apartment developers and financial institutions should commit to working together in promoting equity in their housing and neighborhood development/planning. Multifamily investors, developers and operators play an integral role in creating equity and resiliency in historically underinvested areas.
To that end, the task force will also explore how apartment firms can diversify their discretionary spending and allocate more of it to minority owned businesses as well as identify the challenges those minority owned businesses face in raising capital and accessing credit, and most importantly, identifying possible solutions. As part of our effort, the taskforce will explore strategic partners with other similarly focused missions to inform our work and help us execute our program of work.
Finally, we hope to provide our member companies guidance on where their philanthropic dollars can go to also create opportunity.
In addition to the task force, we are planning important projects to help advance our collective progress, including a comprehensive resource to help our members develop and implement their own diversity, equity and inclusion efforts.
During my new webinar series, Dialogues with Doug, I've started to explore these themes with subject matter experts in and out of our industry, and there will be more to come.
Posted 6/4/2020 | 37 mins
Communities in Crisis
A conversation with Daryl Carter, Avanath Capital Management LLC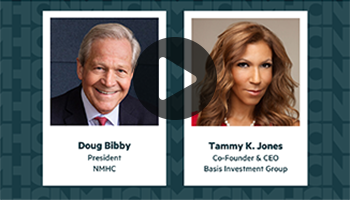 Posted 6/25/2020 | 37 mins
Call to Action: End Racism and Social Injustice
A conversation with Tammy K. Jones, Basis Investment Group LLC
We will also continue to advocate on the federal level for legislative and regulatory solutions that can overcome obstacles to housing production, including pending legislation that ties some federal funding to community efforts to remove barriers to development and HUD's work executing an executive order with the same goals.
We can do more, and we must do better to be a more inclusive industry. I will spend the rest of my time on the job speaking out about the benefits of inclusion.
I am indebted to all of you for the life-altering opportunity you have afforded me to be a leader in such an important and valuable industry at such a historic time.
Doug Bibby
NMHC President
---