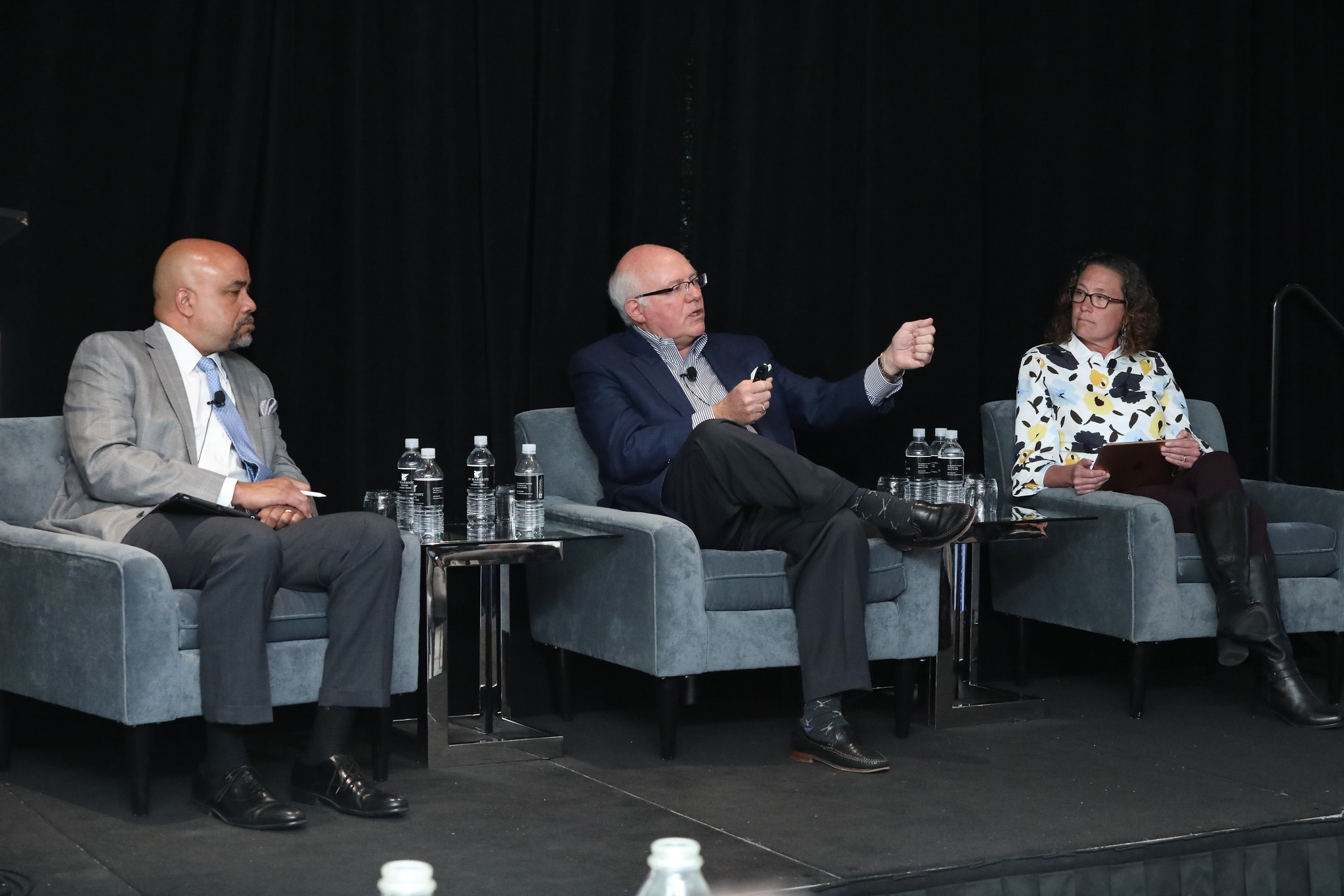 Earlier this spring, I wrote a blog recapping our special affordability session at Annual Meeting and announcing that I would be publishing more posts on creative affordable housing solutions. We know that cookie-cutter approaches like rent control don't work, yet more municipalities are embracing these misguided policies. We saw this earlier this year when Oregon passed the nation's first, statewide rent control regime and, more recently, when New York passed a landmark deal to expand rent control protections. There are alternative solutions and our industry needs to do a better job of showcasing them.
To that end, I want to highlight Denver's Lower Income Voucher Equity Program, known to locals as LIVE Denver. The program is a two year pilot program that brings together the City of Denver, private apartment providers and local employers in public-private partnership that connects vacant apartment stock with eligible renters while providing subsidies to bridge the gap between market rents and renters' ability to pay.
We were lucky enough to have Mike Zoellner, managing partner at ZF Capital and mastermind of the program, as well as Mark Brown, program coordinator for LIVE Denver, with us at the 2019 NMHC Research Forum in Denver this spring to talk about the program and its initial successes and challenges. It was a fascinating session and I want to share some of the highlights because I think the program could prove to be an important model when talking about real housing affordability solutions.
How It Works
By all accounts, Denver is a rapidly growing city. Housing is in high demand and prices are on the rise. While there is apartment inventory at the higher end of the pricing spectrum, there is little inventory to serve lower- and middle-income working individuals and families. The result is that companies, those both new to Denver and longtime city stalwarts, are starting to see how housing affordability might transform into an employment problem. Current employees are struggling to afford to live close to work while potential new talent is reluctant to relocate due to affordability fears.
This is in stark contrast to what Denver had previously faced. For many years, companies had seen Denver as an unattractive place to relocate. Employers had to offer higher wages to incentivize talent to come west. Now, as Denver has become a hotspot, employers no longer need to offer these incentives. So, wages have effectively stagnated while housing demand has grown along with housing costs, leaving the city with an affordability problem.
Enter Zoellner and his idea for LIVE Denver. Despite its name, Zoellner and Brown said the program is not actually a voucher program. Instead, it's a collaboration where the employee, employer and the City all contribute to the rent.
LIVE Denver targets households bringing in 40 percent to 80 percent of area median income (AMI). In Denver, there are 13,000 such households who are renters. These particular households spend more that 40 percent of their income on rent. This is where the public-private partnership comes in to fill the gap.
Housing providers agree to pay reasonable market rents, based on nearby comps, and the program pays the difference, covering any amount of rent beyond 35 percent of the participant's monthly income for two-years. The funding comes partly from the employer and partly from the city, with additional support provided by foundations.
To guarantee the best experience for both provider and participant, the program ensures that both units and participants meet certain qualifications. Aside from income requirements, participants must work at least 36 hours per week, be a resident of the city and work in the City. LIVE has targeted growing employment sectors such as —health care, hospitality, and teaching, to name a few.
Aside from paying 35 percent of rent each month, they are also required to complete financial coaching, helping the participant identify long-term financial goals as well as goals for financial success after the two-year program ends. Units, on the other hand, must already oblige by established Fair Housing and zoning laws. They must pass a quality and safety walkthrough as well as any complaint-based inspections during the program. In addition, units cannot already have subsidized rents or restrictions, so as to not take away from other existing programs
What's Not to Like?
Getting LIVE Denver off the ground was a challenge. While the program originally intended to reach 400 low-income and middle-income households, the pilot program will now be available for 125 households, according to the Denver Post. Moreover, there's still a lot of work to do to get more households and employers participating in the program.
But LIVE Denver's champions are optimistic because there so many incentives for all involved. It's a win-win-win-win. The local government benefits from providing citizens with affordable housing solutions in a collaborative way, reducing their cost but maximizing benefits. Employers of established businesses like hospitals and hotels can help keep valuable employees on-board by offering assistance in adjusting to the rapidly changing city economy. Moreover, businesses new to Denver can attract new talent by helping make relocation a little more feasible. As Zoellner put it, for the employee, "this is essentially a housing benefit to make living close to work more attainable."
Apartment providers also stand to benefit. The program targets older Class A and Class B apartments located across the City. This means that owners of these apartments, who might be struggling to compete with new, luxury Class A apartments, can reduce vacancies while still receiving similar rents to what they would charge a non-LIVE Denver tenant.
It's also pretty simple to participate. The provider can list units on the LIVE Denver website while also marketing them elsewhere. For each unit, the LIVE Denver calculates a reasonable market rent. If the provider disagrees with the rent offered, they can work with the program coordinator or simply walk away and the apartment will not be listed.
Once the participant picks a unit and successfully completes the property owner's standard application process, it is a done deal. For the provider, there are no additional inspections aside from the one already carried out before the unit was approved. A simple addendum to their standard lease to account for the subsidized portion of the rent is all that is needed.
Like Zoellner and Brown, I am excited not just for what the program can do in Denver but for how it can be replicated in other cities around the country facing the same affordability issues. Already, San Antonio and Charlotte are also looking at similar models. Both cities have quickly received much public support, according to Zoellner.
Despite a slow start, LIVE Denver is an example of a creative way to improve housing affordability, adapted to the local context and with minimal downsides, especially when compared to attempted one-size-fits-all solutions like rent control. Moreover, LIVE Denver demonstrates the power of collaboration. Affordability is a big and complex issue. To put all of the responsibility on either the public or private sector is impractical. But through collaborative solutions, we can accomplish more.
---