From waste and material recycling, water use and energy efficiency to renewable energy and greenhouse gas emissions, the scope of how a property is designed and operated is more critical to the bottom line than ever before. In this episode of Code 53, host Alison Johnson speaks with Elme Communities' Senior Director of ESG, Eric Tilden, about how multifamily developers and management firms are reducing their environmental footprints and conserving resources.
Episode Guest: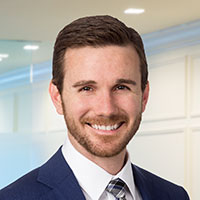 Eric Tilden
Senior Director of ESG, Elme Communities
Eric Tilden leads Elme Communities' Environmental, Social, and Governance (ESG) efforts throughout the company, focusing on initiatives such as greenhouse gas emissions reduction, climate risk, positive governance, social impact, human capital, and wellness. He spearheads the firms reporting, including GRESB, TCFD, and SASB, as well as manages overall ESG program development and implementation, working across stakeholders from the Board of Trustees to individual community teams.
---