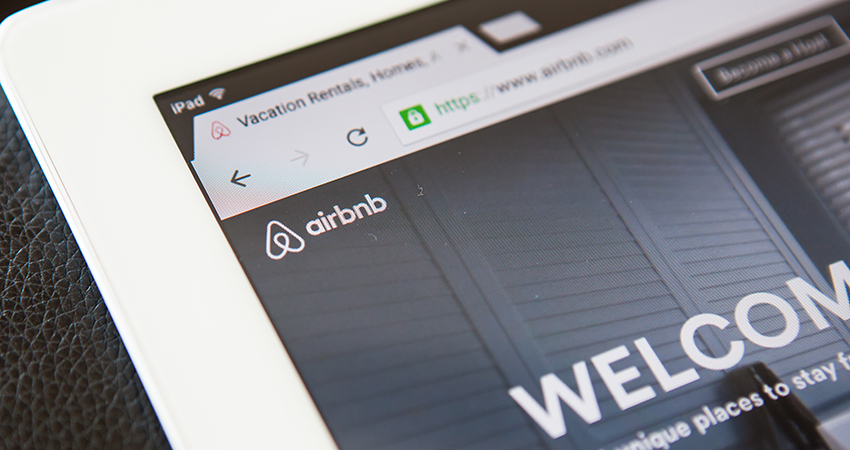 Home sharing giant Airbnb announced the official launch of its multifamily-focused Friendly Buildings Program, which aims to further expand the company's growing platform while providing apartment owners and managers with more transparency, control and perks for allowing users to book short-term stays at apartment properties.
The company has had the program in development for more than a year, first presenting the idea of a partnership
program at the 2015 OPTECH Conference & Exposition. As a critical first step in rolling out the official program, Jaja Jackson, Airbnb's director of global multifamily housing partnerships, presented the program just hours after the announcement at the 2016 NMHC Fall Board of Directors Meeting, making NMHC members the first to hear detailed information about the new industry-specific program.
Many in the apartment industry have been watching the growth in short-term rental industry through platforms like Airbnb, VRBO, HomeAway, FlipKey and others with mixed feelings. There's question over the legality of such activity in certain jurisdictions, as well concerns related to liability, insurance and community security, to name a few. But there's also potential opportunity to leverage the trend to grow ancillary income and reduce vacancy costs.
Under the details of Airbnb's program, participating apartment firms will have:
Transparency regarding home sharing activity in their buildings, including notification of upcoming trips booked at their properties, pertinent reservation and guest information and commission details
Control over home sharing activity through lease addendums, which can set parameters and restrictions, and activity reports
An opportunity to capture ancillary revenue through customizable commission percentages
According to a new NMHC home-sharing survey, roughly one-third (33 percent) are open to a partnership program
similar to what Airbnb has outlined. Another 42 percent said they weren't interested in a partnership program, while the remaining 24 percent of respondents said they did not know. (Click here for an infographic based on survey results.)
"NMHC supports the right of apartment firms to participate in all aspects of the sharing economy, if they so choose, and if it is done in full compliance with existing law and regulations," said NMHC President Doug Bibby in response to the announcement. "To that end, we recognize Airbnb's efforts to understand our business practices, as well as our concerns as property owners and managers, and look forward to more dialogue as the program rolls out more fully."
Full details of the program are available at www.buildingowners.withairbnb.com.
Photo, top left:
Live via Skype, Airbnb's Jaja Jackson gives NMHC members a first look at the new program
Photo, bottom left:
NMHC's Doug Bibby holds up materials on Airbnb's new multifamily-focused program
---