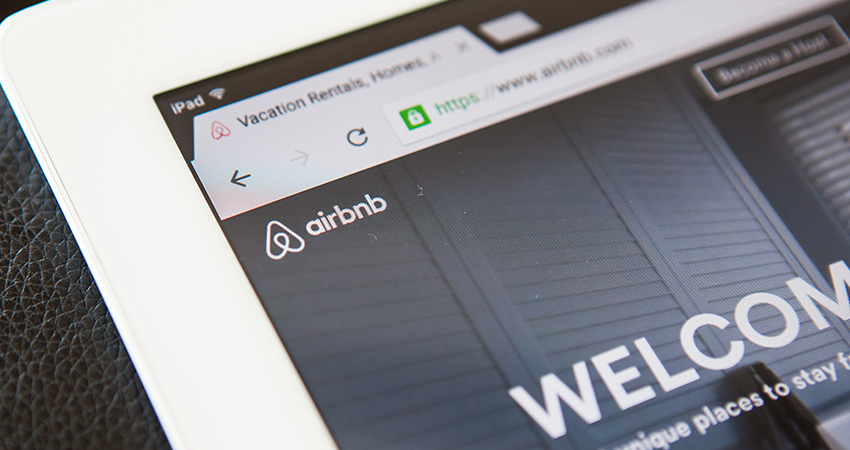 The multifamily industry has been closely monitoring the impacts, both positive and negative, of peer-to-peer short-term rental services like Airbnb, VRBO and HomeAway. While these services are growing in popularity with consumers, they raise potential issues for apartment companies, including tenant lease violations, on-site security concerns and questions around liability and property insurance. These concerns over short-term rental practices as reported previously, have led to litigation in numerous jurisdictions. NMHC/NAA recently weighed in on the issue by filing an Amicus brief in the Ninth Circuit Court of Appeals in support of Aimco's lawsuit against Airbnb.
In the case stemming from a California property, (La Park La Brea (Aimco) vs. Airbnb), Aimco cites complaints by residents about the behavior and impact of short-term rental guests on quality of life. Aimco alleges that Airbnb helped facilitate lease violations by residents and should be held responsible. Airbnb argues they are not responsible for the actions of multifamily residents and that users of their online platform must agree not to violate any agreements with third-parties, such as property managers.
In late 2017, a court ruled against Aimco and granted Airbnb immunity for the listings, citing that Airbnb's publication of rentals that users post on its website is focused on content rather than rental activities under the Communications Decency Act (CDA). Aimco is appealing this decision.
NMHC/NAA's Amicus filing is supportive of Aimco's appeal and urges the Ninth Circuit to overturn the lower court's decision. The NMHC/NAA argument centers around the importance of respecting the contractual obligations of leases, the precedence of property rights and the need for apartment owners and operator's choice to prevail when it comes to short-term rentals within apartment communities. The filing points out both the positives and negatives of short-term rentals for apartment communities and the many factors that could lead an owner/operator to allow or ban the practice at their properties.
In the end, NMHC/NAA maintains the industry's long-standing position that multifamily companies and other property owners should have the right to choose whether to participate or not in the short-term rental market. Further, they should be able to restrict the activity at their properties to maintain the security of their properties and to protect the quality of life for their residents.
NMHC/NAA's filing comes on the heels of a recent NMHC member survey that shows the industry remains undecided on short-term rentals, but open to exploring the issue further if the right protections are in place.
---