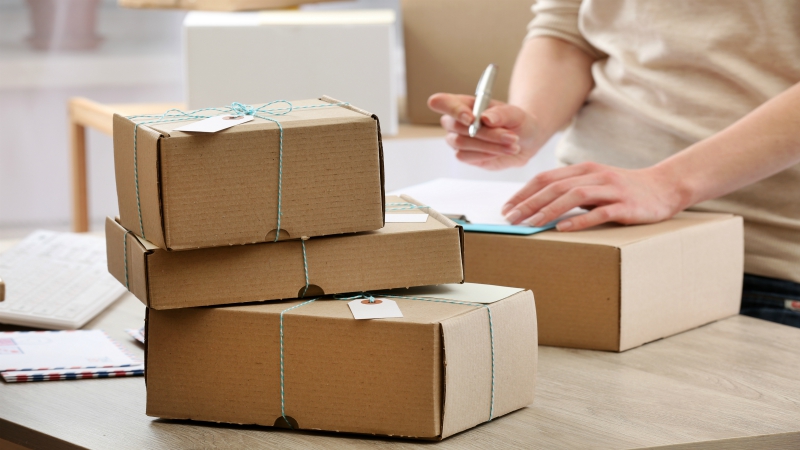 The Task Force for Postal Reform, a group created by President Trump in April of 2018, released a long-awaited report this week with recommendations to improve the financial standing of the U.S. Postal Service (USPS). The report focuses on the need to improve USPS financial solvency through increasing delivery pricing for some products, exploring new income streams and addressing labor and operating costs. The report also addresses delivery concerns that are important to the apartment industry including delivery modes and the mailbox monopoly. NMHC/NAA are engaged in the postal reform debate as some proposals being considered will impact how apartment communities receive USPS mail and package deliveries.
As previously reported, NMHC/NAA have been advocating on behalf of the industry regarding proposed postal reforms, including mandated centralized delivery in place of door-to-door delivery for existing and future apartments. While USPS policy already favors centralized mail delivery for new addresses, current efforts leave open the possibility that existing apartment addresses will be required to convert to centralized delivery.
The Task Force's report recommends maintaining current law that allows USPS-wide discretion to determine the appropriate delivery mode for each jurisdiction. Importantly, the report notes that "USPS should be required to make the procedures and requirements for delivery modes transparent and public". NMHC/NAA have long expressed concern about the lack of clarity in the centralized delivery conversion process and the often-conflicting guidance issued by different local postmasters. One such area is that current law gives the USPS a monopoly on access to the mailbox. In the report, the Task Force included a recommendation to end the mailbox monopoly by monetizing the mailbox. NMHC/NAA supports the repeal of the mailbox monopoly because it causes a duplicative expense and design challenge for multifamily communities. As e-commerce continues to grow, apartment communities are receiving record-levels of packages, which often require both a USPS mailbox to be installed and a secondary package delivery solution such as a package locker to be deployed.
The report's release gives new momentum to an ongoing debate in Congress. Some of the proposals outlined can be carried out without Congressional action, while others will need to be passed through Congress. Several legislative proposals have been introduced in recent years, but have failed to garner sufficient support to convince Congressional leaders to bring the reform efforts to a full vote in the House or Senate.
NMHC/NAA will continue to work to ensure that apartment communities' needs are a priority as the Trump administration and Congress consider any changes to USPS mail delivery policy. Such reforms must not be overly burdensome to existing and future apartment communities which are responsible for meeting a host of design, legal, and resident demands.
More information on postal service reform and package delivery can be found here.
---