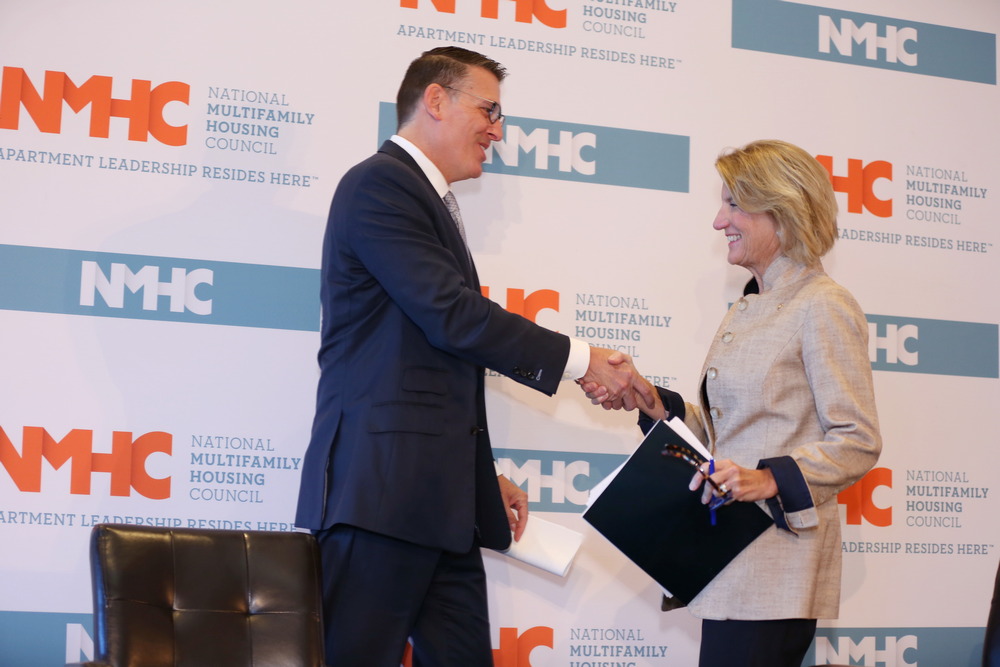 In an increasingly digital world, connectivity and data privacy issues are becoming more of a concern. From closing the digital divide, as Senator Shelley Moore Capito (R-WV) discussed at the 2019 NMHC Fall Meeting, to protecting our sensitive business and resident data, the multifamily industry is facing a new slate of challenges and risks.
As more focus shifts to data privacy compliance, apartment firms have their work cut out for them to avoid costly pitfalls. At the meeting, privacy and data security experts Kaylee Cox Bankston and Scott T. Lashway of Manatt, Phelps & Phillips, LLP, set the stage for the new privacy framework, outlined emerging standards and updated members on new compliance laws and the liability risks they bring. ( Here's a link to their presentation.)
There was a big focus on the new California Consumer Privacy Act (CCPA), which is a sweeping piece of legislation set to take effect on January 1, 2020. Similar to provisions included in the European Union's General Data Protection Regulation (GDPR), the CCPA imposes strict requirements on firms that collect personal information about California residents. Specifically, CCPA includes a broad definition of what constitutes personal information and provides consumers the right to know what personal information is being collected or sold, the right to opt out of the sale of their data and the right to ask that their information be deleted.
However, CCPA isn't the only data privacy legislation that firms should consider. Lawmakers—domestic and abroad—are shifting focus to the issue of data privacy. As such, Cox Bankston and Lashway detailed a variety of emerging standards and common themes surrounding this topic.
To help members navigate these new rules and minimize related risks, Cox Bankston and Lashway co-authored the new NMHC white paper, "Data Privacy and Protection: Practical Considerations for Apartment Firms." The paper examines the state of the rapidly evolving data protection and privacy regulatory landscape and identifies 14 steps firms should take in response to it.
Members will need to sign in to the NMHC website to download the members-only resource.
---