September 11-13, 2019
InterContinental at The Wharf
Washington, D.C.
Add to Calendar
09/11/2019 05:00 AM
09/13/2019 05:00 AM
America/New_York
2019 NMHC Fall Meeting
The NMHC Fall Meeting takes place on September 11-13, 2019 at the InterContinental at The Wharf.
Washington, D.C.
The NMHC Fall Meeting takes place on September 11-13, 2019 at the InterContinental at The Wharf.
Join NMHC in Washington, D.C.
Open to all NMHC members, this meeting offers attendees a platform to engage in constructive conversations with the very people who shape the politics and policies that directly affect our industry.
Meeting Highlights
Sessions featuring updates on market trends, opportunity zones and housing finance reform.
Insider Briefings and Panel Discussions with top-ranking Congressional, Administration and thought leaders including Federal Housing Finance Agency Director Mark Calabria and Ways and Means Chairman Richard Neal (D-MA).
Congressional Reception honoring House and Senate Members of Congress and their key staff. Attendance is open to all who are registered for the Fall Meeting
Speakers and Panelists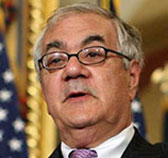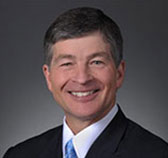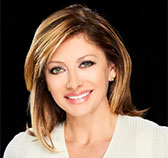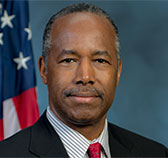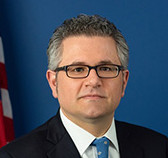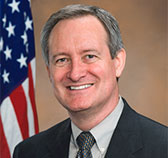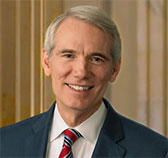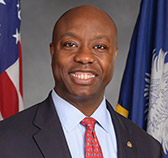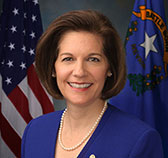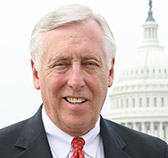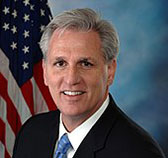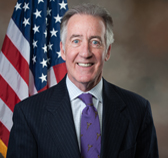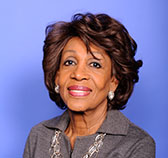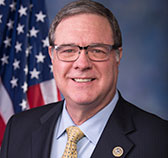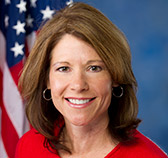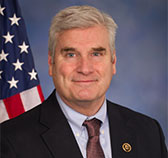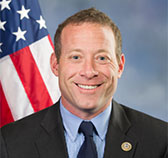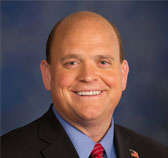 Meeting Registration
The 2019 NMHC Fall Meeting is open to all NMHC members.
Registration is contingent upon membership dues being current. While the personal presence of our members is strongly preferred, if you are unable to attend, you are urged to send another senior representative from your company. Due to space limitations, we request that no more than three (3) representatives from a member company attend.
Late/On-site Registration
Registrations received after Friday, September 6 may result in your name and company being excluded from the attendee list on the NMHC web site and delayed in appearing in the NMHC Conference App attendee list.
On-site registration will open on September 11, at the NMHC registration desk in the InterContinental Hotel at the Wharf.
Please note: NMHC reserves the right to close meeting registration should interest exceed space availability.
Meeting Transfer/Cancellation Policy
Meeting registrations may be transferred to another employee at your firm (exclusions may apply). Please email membership@nmhc.org with the name of the original registrant and the substitute.
Meeting registration cancellations must be sent in writing to NMHC, emails to membership@nmhc.org accepted.
Questions?
Please do not hesitate to contact the NMHC membership department at 202/974-2300 or membership@nmhc.org should you have questions regarding registration.
Hotel Reservations
InterContinental at the Wharf
801 Wharf Street, SW
Washington, DC 20024
202/800-0844
NMHC has set aside a block of rooms starting at $377 single/double per night (plus applicable taxes) for meeting attendees, with a cut-off date of Monday, August 19, 2019. Our group room block currently has limited availability.
For this hotel/meeting, there is a new method to book a reservation. To make hotel accommodations at the InterContinental at The Wharf, please email washcreservations@ihg.com the following information:
Guest Name
Check-in Date
Check-out Date
Phone Number – Include contact name if different from hotel guest
Room Bed Type (King Bed or Double Queen)
Number of Guests Staying in the Room
Special Requests (i.e. early arrival needed, etc.)
IHG Rewards # (if applicable)

The Hotel will call you in 72 hours or less in order to obtain information to guarantee your reservation and collect the one night non-refundable/non-cancellable deposit. For urgent questions or changes, please call Max at 202/878-8593 Monday-Friday, 8:30 a.m. - 5:00 p.m. EDT.
Please Note: All reservations must be guaranteed with a non-refundable deposit of one room night. Guests who cancel their reservation will forfeit their deposit. Cancellations made after 6:00 p.m. (EDT) three days or less before the guest's scheduled arrival date will result in a charge of a second room night to the guest's credit card.
Our group room block has limited availability. Email Max Noyes (washcreservations@ihg.com) with the InterContinental to be placed on a waitlist and he will contact you as rooms become available. For assistance or possible alternatives, email Sarita de la Torre, NMHC Meetings Coordinator, at sdelatorre@nmhc.org.
Both the Hyatt House Washington DC/The Wharf and Canopy By Hilton Washington DC The Wharf are a 3-5 minute walk from the InterContinental and currently have rooms available.
If your plans change and you need to cancel your reservation at the InterContinental, please contact Max Noyes (washcreservations@ihg.com) before canceling the reservation. He may be able to reassign your room to another NMHC member on the waitlist, if one exists.
Meeting No Shows and Late Room Reservation Cancellations
NMHC prides itself on bringing the leading apartment industry executives to our Spring and Fall membership meetings. As part of your membership benefit, we've also made this event free to attend.
Unfortunately, by not charging a registration fee, we have found that a number of members automatically register for the meeting and book hotel rooms without knowing whether their schedules allow them to actually attend. The result is there are many rooms/reservations cancellations right before the meeting.
We understand the desire to book a room and register for the meeting as an "insurance policy" in case you can attend. But we wanted to help you understand why that's a problem for NMHC. First, it has serious financial consequences for us. We must guarantee a certain number of rooms for every meeting, meaning we have to pay for them even if no one ends up using them. Last minute cancellations mean empty rooms (as well as food and beverage guarantees) that we can't fill or alter, but must pay for.
We kindly ask that you (and your assistant) not automatically book registrations/rooms for these meetings unless you are reasonably sure that you'll be able to attend.
We understand that emergencies come up and cause last minute cancellations, but if we can reduce the number of non-emergency cancellations, it will allow us to save money that we can redirect to other projects that directly support the industry.
Local Transportation
The InterContinental at the Wharf is approximately five miles from Ronald Reagan Washington National Airport. Those arriving by air have the following alternatives for ground transportation:
A taxi from Ronald Reagan Washington National Airport will cost approximately $15 each way and takes about 15 minutes, depending on traffic.


An alternative to taxi service is SuperShuttle. It is a shared ride service and may make multiple stops. From Ronald Reagan Washington National Airport, the cost is $15 per person, one way. Contact the company online or at 800/258-3826 for hours of service or to make a reservation.
Questions?
Contact Sarita de la Torre at sdelatorre@nmhc.org if you have any questions regarding hotel information.
NMHC thanks our generous sponsors!

Barings Multifamily Capital
Eastdil Secured
Greystone
JLL Capital Markets
Mobile Doorman
Newmark Knight Frank
Passco Companies
Red Capital Group
UDR
Sponsorship opportunities for the NMHC Fall Meeting are closed. Please contact sponsorships@nmhc.org with questions.
All NMHC Fall Meeting sponsorships include the following benefits:

One (1) free meeting registration

(Individual Meeting Sponsors only. Benefit does not apply to Chairman's Circle or Friends of the Council sponsors.)
Company logo and listing published on the meeting web page.
Recognition in promotional marketing materials and e-mails for the meeting.
Company logo included on sponsor recognition signage prominently displayed on-site.

Company logo included in the meeting's official print on-site agenda.

Company logo and brief company description included within the sponsor module of the official Conference App.
Company logo included in the scrolling PowerPoint presentation shown before the start of each general session.
Option to host a subgroup event at the host hotel.
Option to send a direct mail campaign to conference registrants through a NMHC designated third-party mail house. (Email addresses are not provided in accordance with NMHC's privacy policy.)
Option to send a piece of company literature to the conference for display in the registration area during the conference.