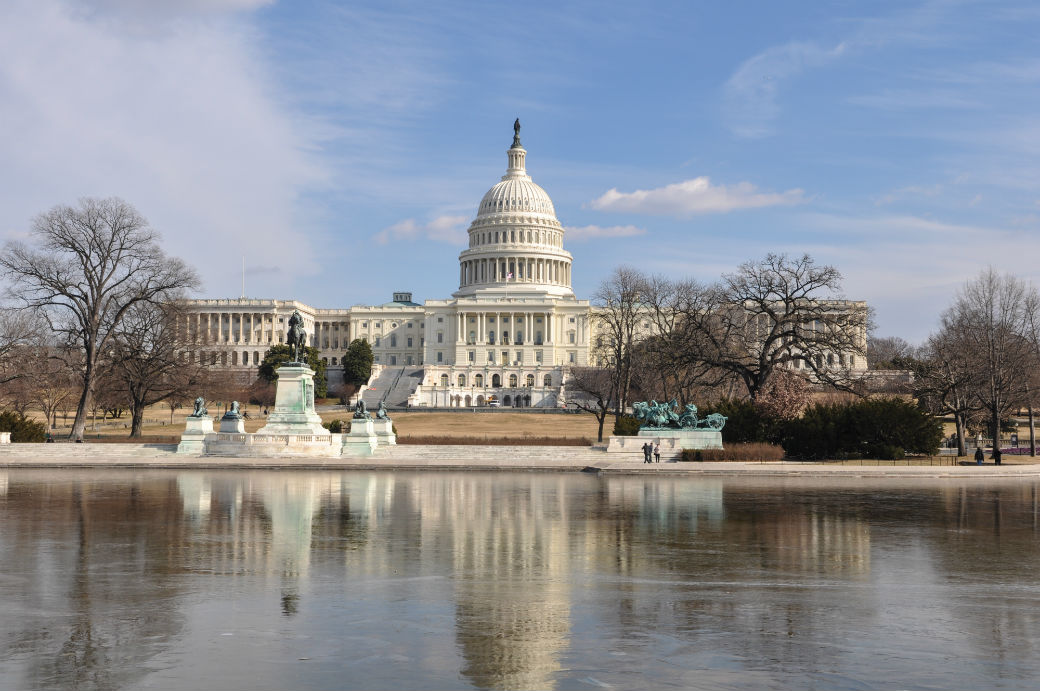 Ahead of the House Financial Services Committee hearing titled "Building Back Better: Examining the Need for Investments in America's Housing and Financial Infrastructure," NMHC weighed in to underscore the important tie between housing and infrastructure. Through an NMHC-led real estate coalition letter and a joint letter with NAA, we strongly urged the Committee to embrace this historic opportunity to pass a comprehensive infrastructure plan that reinvests in America's infrastructure, creates jobs and addresses the nation's pressing housing needs.
Addressing infrastructure has been a key NMHC priority for several years because infrastructure and housing are linked in significant ways. Both the existing building supply and new apartment development are directly dependent on the condition and availability of suitable transportation options, reliable water and utility infrastructure and broadband and telecommunications services.
The NMHC and NAA letter detailed how rising costs and regulatory burdens at all levels of government depress apartment development and rehabilitation nationwide. Land and labor costs alone comprise 35 percent of total building costs. These barriers feed housing affordability challenges that often result in loud, public outcry and, in more and more cases, an embrace of detrimental and counterproductive "solutions" such as rent control.
Additionally, as communities struggle with inadequate transportation, poor quality drinking water, sewage and other public systems, they are increasingly looking for ways to pass infrastructure improvement costs to developers by making project approvals contingent on infrastructure investments. This translates into higher rents for households and does nothing to solve the underlying infrastructure needs of our communities.
As Congress and the Administration consider a larger infrastructure package, we urge the inclusion of the following measures that support the interconnectivity between housing and infrastructure and promote housing development at all income levels, including:
Incentivize government at all levels to remove barriers to apartment development, eliminate exclusionary zoning and other discriminatory land use requirements and streamline regulatory burdens;
Invest in rehabilitating existing communities; and
Promote more housing construction via density bonuses, fast-track review and by-right development.
NMHC and NAA have also outlined the following specific proposals that will help lower development costs, reduce barriers to construction and allow more rental housing to be built that include the following:
Housing is Infrastructure Act: Introduced by House Financial Services Committee Chairwoman Maxine Waters (D-CA), would invest over $100 billion in our nation's housing stock and look to ease barriers to the development of multifamily rental housing by incentivizing localities to streamline and eliminate structural barriers to housing including increasing zoned capacity, eliminating off-street parking requirements, and eliminating or reducing impact fees.
Yes In My Back Yard Act (YIMBY): Bipartisan legislation that would help eliminate discriminatory land use policies and remove barriers that depress production of housing in the United States. By requiring Community Development Block Grant (CDBG) recipients to report periodically on the extent to which they are removing discriminatory land use policies, and promoting inclusive and affordable housing, it will increase transparency and encourage more thoughtful and inclusive development practices.
Better Planning and Land-Use for Accessible Neighborhoods Act (BETTER PLAN Act): Recently introduced legislation by Senator Cortez Masto (D-NV) that would encourage local planning organizations to better integrate housing, transportation, and economic development strategies.
Build More Housing Near Transit Act: Bipartisan legislation introduced by Rep. Scott Peters (D-CA) and Rep. McMorris Rodgers (R-WA), that would better leverage federal transportation dollars to support housing development.
Housing Supply and Affordability Act: Legislation introduced by Senator Amy Klobuchar (D-MN) and Rep. Lisa Blunt Rochester (D-DE), that would create a new Local Housing Policy Grant (LHPG) program at HUD to provide grants to local governments to support efforts to expand housing supply.
Revitalizing Economies, Housing, and Businesses (REHAB) Act: Introduced by Rep. Earl Blumenauer (D-OR) and Rep. Darren LaHood (R-IL) that creates an incentive that will encourage smart new growth around public transportation and attract new private investment to repair local infrastructure and promote greater affordability in high demand markets.
Expanding and enhancing the Low-Income Housing Tax Credit to enable greater production of affordable housing. Specifically, the Affordable Housing Credit Improvement Act introduced by Senators Cantwell and Young.
Enacting a Middle-Income Housing Tax Credit (MIHTC) to support workforce housing. Introduced by Senator Wyden in the 115th Congress.
Policymakers at every level of government have a role to play in removing obstacles to housing production, easing costs and creating a supportive environment for the providers of apartment homes, and NMHC looks forward to working together to further this goal.
---