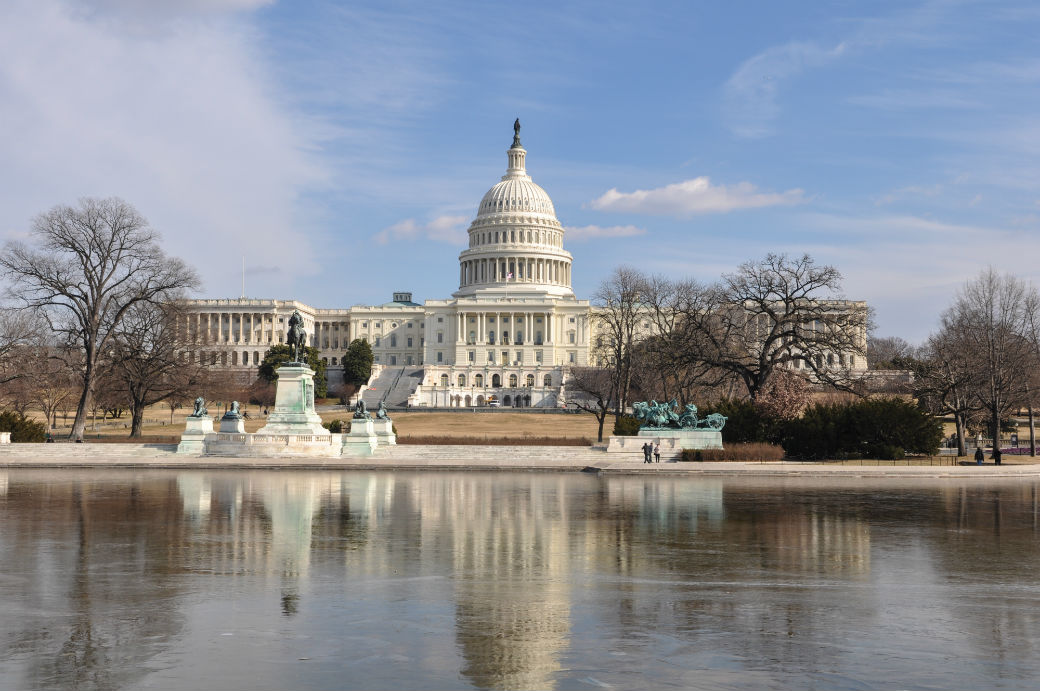 As Congress and the Biden Administration look to the next phase of the nation's economic recovery, work on a potentially large-scale infrastructure package has begun. Long-talked about but seemingly difficult to accomplish, President Biden and congressional leaders have prioritized enacting such a package of spending and policy efforts.
With slim majorities in both chambers of Congress, there is significant hope for this to be a bipartisan effort. In addition, Congress has reinstituted the process of congressionally directed project spending – so called earmarks – to spur consensus building around an infrastructure package.
The infrastructure discussion involves pieces from several different committees with a broad scope on issues ranging from transit infrastructure, community resiliency, and energy development and transmission—to name just a few.
NMHC has long advocated that as policymakers debate the merits of a large-scale national infrastructure initiative, the inclusion of solutions to address the nation's most pressing housing challenges must also be included.
Furthermore, the pandemic has only amplified the importance of comprehensive infrastructure policy. Throughout the pandemic, construction and housing development have been significantly impacted as a result of cost escalations, economic uncertainty and broader practical and transactional challenges.
Just this week, Senator Catherine Cortez Masto (D-NV) – a member of both the Senate Finance and Banking, Housing, and Urban Affairs Committees – introduced the NMHC-supported "Better  Planning and Land-Use for Accessible Neighborhoods (PLAN) Act," which aims to create more affordable housing  with a particular focus on transit-oriented development.
NMHC believes that new mechanisms and federal incentives are immediately needed to support investment in housing development and avoid the deepening of America's housing affordability crisis. The apartment industry can play a valuable role in this effort. As Congress considers ways to get the economy moving again, we continue to support the following tax and infrastructure initiatives that bolster the interconnectivity between housing and infrastructure, and promote housing development at all income levels.
Below is a list of several key pieces of legislation and policies that NMHC supports, and hopes will be included in any upcoming infrastructure legislation. These bills rightly incentivize localities to reduce barriers and adopt policies to encourage private sector investment in housing:
Housing is Infrastructure Act: Introduced by House Financial Services Committee Chairwoman Maxine Waters (D-CA), would invest over $100 billion in our nation's housing stock and look to ease barriers to the development of multifamily rental housing by incentivizing localities to streamline and eliminate structural barriers to housing including increasing zoned capacity, eliminating off-street parking requirements, and eliminating or reducing impact fees.
Yes In My Back Yard Act (YIMBY): Bipartisan legislation that would help eliminate discriminatory land use policies and remove barriers that depress production of housing in the United States. By requiring Community Development Block Grant (CDBG) recipients to report periodically on the extent to which they are removing discriminatory land use policies, and promoting inclusive and affordable housing, it will increase transparency and encourage more thoughtful and inclusive development practices.
Better Planning and Land-Use for Accessible Neighborhoods Act (BETTER PLAN Act): As mentioned above, this recently introduced by Senator Cortez-Masto (D-NV) would encourage local planning organizations to better integrate housing, transportation, and economic development strategies.
Build More Housing Near Transit Act: Bipartisan legislation introduced by Rep. Scott Peters (D-CA) and Rep. McMorris Rodgers (R-WA), that would better leverage federal transportation dollars to support housing development.
Housing Supply and Affordability Act: Legislation introduced by Senator Amy Klobuchar (D-MN) and Rep. Lisa Blunt Rochester (D-DE), that would create a new Local Housing Policy Grant (LHPG) program at HUD to provide grants to local governments to support efforts to expand housing supply.
Revitalizing Economies, Housing, and Businesses (REHAB) Act: Introduced by Rep. Earl Blumenauer (D-OR) and Rep. Darren LaHood (R-IL) creates an incentive that will encourage smart new growth around public transportation and attract new private investment to repair local infrastructure and promote greater affordability in high demand markets.
NMHC will continue to engage with lawmakers in both parties in the House and Senate to ensure housing is a central part of any large infrastructure package that is ultimately enacted.
---