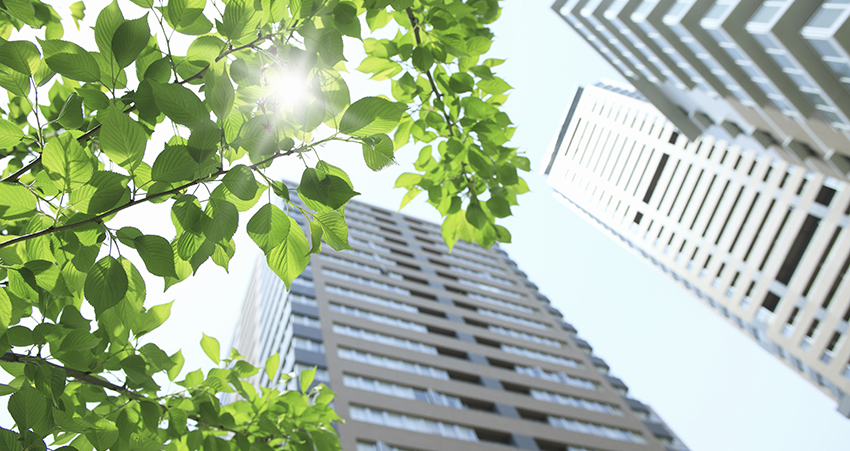 NMHC President Sharon Wilson Géno joined the White House for their Summit on Climate Resilience and Sustainability in Affordable Housing to highlight recent insurance cost spikes and their impact on affordability.
Earlier this month, NMHC President Sharon Wilson Géno was invited to the White House for a Summit on Climate Resilience and Sustainability in Affordable Housing. The meeting highlighted the linkage between the increasing frequency and severity of extreme weather events and our housing affordability crisis and explored ways to ensure our nation's housing stock is climate resilient.
Importantly, NMHC did not stand alone in sounding the alarm. We were joined by other housing stakeholders in highlighting the insurance market challenges facing housing operators as a significant problem that is straining property operations and threatening the financial viability of some properties or portfolios. NMHC submitted a letter to the White House outlining our concerns and numerous recommendations to assist property owners in mitigating risk, improving sustainability and resiliency and easing the financial pressures of a volatile insurance market.


Climate Resiliency = Resident Resiliency
Given the increase in extreme weather events, the future of rental housing must account for sustainability and resilience to ensure the viability of individual properties, the overall asset class and the residents we house. Sustainability and resilience are key planks of apartment operations for NMHC members whenever possible. Yet, even with all that has been done to mitigate flood or other property risks at apartment communities, the industry continues to face a perilous risk and insurance landscape—which only translates to further risk and instability for apartment communities and residents.
NMHC's new State of Multifamily Risk Survey and Report shows that apartment developers, owners and operators continue to face skyrocketing increases in insurance costs, even with significant increases in deductibles and exclusion of some types of risk. For property insurance, 2023 NMHC data shows a nationwide average 26% increase in premiums yet in some markets or at some properties—like many affordable housing communities—we have seen triple-digit increases. These challenges are not limited to just property—we have seen spiking insurance costs across all lines of coverage, including wildfire, earthquake, cyber and liability.


We Need Public-Private Partnership to Move Forward
NMHC continues to talk with policymakers at the White House, in the federal agencies (FHFA, HUD, Treasury) and Congress about what housing providers are facing. It is increasingly clear that given the lack of private sector capacity and ability to mitigate these risks and the resulting market failure, the federal government will need to explore both short-term and long-term policy solutions to increase capacity and liquidity in the insurance and reinsurance markets.
As part of this work, NMHC has recently created an Insurance Working Group under our Housing Affordability Coalition in an attempt to bring together other real estate stakeholders to help identify practical, consensus-driven public policy solutions to help ease the insurance challenges we are facing.
---