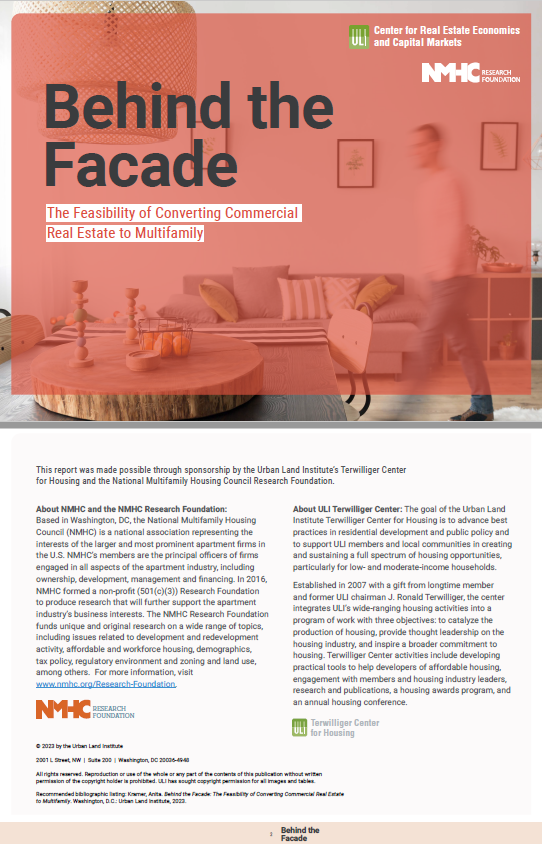 This joint NMHC/Urban Land Institute research report examines the feasibility and potential of repurposing unused and underutilized commercial real estate (CRE) structures—offices, hotels, retail, etc. –into housing to help address the nation's housing crisis.
It seeks to answer critical questions, such as:
Is it feasible at all?
For what types of structures?
And to what extent?
Through a series of case studies, it identifies the financial, physical and other considerations for developers considering a repurposing project.
It also helps policymakers understand the potential and obstacles, but perhaps most importantly, it identifies the various incentives required to make these conversions financially viable.
---