Join NMHC PAC Supporters for Exclusive Updates from Capitol Hill  
As Congress grapples with how to conduct legislative business in Washington during the pandemic, NMHC staff continues to work tirelessly with lawmakers to secure emergency relief for the rental industry, housing professionals and our residents—including advocating for an emergency rental assistance fund, alignment of mortgage forbearance and eviction provisions, and an expansion of the SBA Paycheck Protection Program.
While it is hard to focus on election-year politics in the midst of dealing with the COVID-19 outbreak, November is an important election and the outcome has significant ramifications for the industry.
In an effort to thank our dedicated supporters and provide insights from Washington, D.C., NMHC PAC is pleased to announce a series of exclusive NMHC PAC Supporter Webinars. These webinars will feature Senators, House of Representative members and Capitol Hill insiders from both sides of the aisle who will share their thoughts on the state of play in Washington and provide valuable insights on the upcoming November elections.
This exclusive webinar series is open to 2020 NMHC PAC contributors only and registration is non-transferable. Our current confirmed webinars are listed below. Additional webinars are in the works and NMHC PAC will update contributors as soon as dates and times are confirmed.
If you have not yet given, please reach out to the NMHC PAC staff to learn more about how you can support the industry and get involved.
---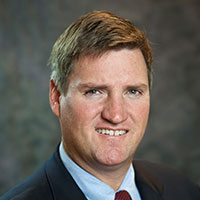 Two Weeks Out: Where do the Elections Stand?
Thursday, October 22
Political strategist and former senior Capitol Hill staffer John Feehery will break down the current state of play with less than two weeks to go until Election Day.

NMHC PAC Contributors will receive an exclusive update on the most competitive House and Senate races across the country and how the Presidential election will affect these races.
---
Past Events
A Conversation with the Problem Solvers Caucus | July 30, 2020
NMHC Chair David Schwartz, CEO of Waterton, moderated a conversation with the Co-Chairs of the Problem Solvers Caucus, Rep. Josh Gottheimer (D-NJ) and Rep. Tom Reed (R-NY). This caucus is comprised of fifty Members of Congress evenly divided between the two parties, focused on finding common ground on legislation and providing solutions for the American people. NMHC's officer were joined by the NMHC PAC Committee and NMHC's PAC Champions who have contributed the maximum $5,000 to the PAC.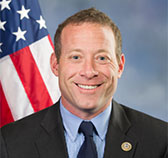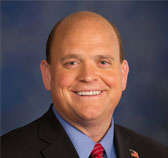 ---
Election Update with Nathan Gonzales, author of NMHC PAC's Inside Elections Newsletter and Advocacy Update with NMHC's Government Affairs Staff | July 8, 2020
From the race for the White House to battle for control of both Houses of Congress, 2020 is poised to be one of the most critical elections in recent memory. Nathan Gonzales, Editor of Inside Elections, will provide an exclusive update on the political landscape for the upcoming elections.
Plus, NMHC's Government Affairs staff will provide an advocacy briefing on their work on Capitol Hill to seek relief for property owners and renters
---
A Conversation with Kevin McLaughlin, Executive Director of the National Republican Senatorial Committee | June 3, 2020
Kevin McLauglin, Executive Director of the National Republican Senatorial Committee, will provide an update on the Committee's efforts as Republicans work to retain their majority in the U.S. Senate.
---
A Conversation with Senator Chris Van Hollen (D-MD) | June 8, 2020
Senator Chris Van Hollen (D-MD), a senior member of the Senate Banking Committee and Julie Smith, NMHC Officer and Chief Administrative Officer of The Bozzuto Group discussed the Senate's progress with the next COVID-19 relief package, and Senator Van Hollen provided insights on the battle for control of the Senate in November, as a former chair of the Democratic Senatorial Campaign Committee.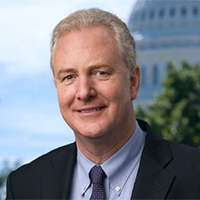 Senator Chris Van Hollen (D-MD)
View Bio
Julie Smith
(Moderator)
---
---
Contributions to NMHC PAC are not deductible for federal income tax purposes. Contributions to NMHC PAC are voluntary. You may refuse to contribute without reprisal. Contributions to NMHC PAC will be used in connection with federal elections and are subject to the limitations and prohibitions of federal law. The proposed contribution amounts are merely suggestions; you may choose to contribute more or less or not at all. The maximum an individual may contribute is $5,000 per calendar year. Corporate and foreign national contributions are prohibited. Federal law requires political committees to use best efforts to obtain and report the name, mailing address, occupation and name of employer for each individual whose contributions aggregate in excess of $200 in a calendar year.
Election Day is Fast Approaching
Help Us Support Our Champions in Congress