October 04-06, 2021
Hyatt Regency Huntington Beach Resort & Spa
Huntington Beach, CA
Add to Calendar
10/04/2021 09:00 AM
10/06/2021 12:00 PM
America/Los_Angeles
2021 NMHC Student Housing Conference
Huntington Beach, CA
Presentations Now Available
Attendees and NMHC Members - please log in for access.
This event is open to both Members and Non-members of NMHC.
Register today to join us for the 19th annual NMHC Student Housing Conference October 4–6, 2021 in Huntington Beach, CA. We will be delivering the knowledge, tools and NMHC's exclusive networking that have made this conference the premier event for student housing executives.
Most importantly, we will convene IN PERSON as the new school year begins to look back at the lease-up season and look ahead to coming challenges and opportunities.
Conference Highlights:
Enhanced networking opportunities. The event will feature dedicated time and space for those important conference attendee connections.


Executive insights. A panel of leading industry executives will share how they steered their companies through the pandemic.


Exclusive research reveals. This year's conference will feature an exclusive preview of the findings of our 2021 Income and Expense survey and will review recently released NMHC student housing research and a new industry benchmarks data series in partnership with Entrata.


An economic outlook. Industry analysts will provide an overview of broad national macroeconomic trends and their effect on the student housing industry in 2021 and beyond.


Updates from Washington. NMHC experts discuss how legislative and regulatory policy impacting infrastructure, taxes, capital markets, and other issues could impact the industry and your bottom line.


Diversity, Equity and Inclusion.

Join us for the first-ever meeting of NMHC's Diversity, Equity and Inclusion committee at the student housing committee.

Open to all attendees.
Open to NMHC members and non-members, this is a must-attend event whether you are an industry veteran, new to the sector, or seek exposure and access to industry decision makers.
NMHC's Student Housing Council is the leading advocate for the privately-owned student housing sector encompassing off-campus student housing and on-campus public-private partnerships.
Conference Registration
Registration sponsored by
NMHC's Student Housing Conference & Exposition is open to NMHC members and non-members. Conference attendance fees or waivers do not include hotel room charges.
The registration policy is as follows:
Member/Sponsor Type
Comp Registrations
Additional Paid Registration
Executive Committee Members
3
$600 until Sept. 9;
$800 after Sept. 9
Board of Directors Members
1
$600 until Sept. 9;
$800 after Sept. 9
Advisory Committee Members
0
$600 until Sept. 9;
$800 after Sept. 9
Non-members
0
$1200 until Sept. 9; $1400 after Sept. 9
Chair's Circle Sponsors
6 additional registrations
$600 until Sept. 9;
$800 after Sept. 9
Friends of the Council Sponsors
4 additional registrations
$600 until Sept. 9;
$800 after Sept. 9
Gold Conference Sponsors
2 additional registrations
$600 until Sept. 9;
$800 after Sept. 9
DEI Founder Sponsors
4 additional registrations
$600 until Sept. 9;
$800 after Sept. 9
DEI Investor Sponsors
2 additional registrations
$600 until Sept. 9;
$800 after Sept. 9
DEI Supporter Sponsors
1 additional registration
$600 until Sept. 9;
$800 after Sept. 9
Demo Kiosks
2 additional registrations
$600 until Sept. 9;
$800 after Sept. 9

Member registration is contingent upon dues being current. NMHC reserves the right to close meeting registration should interest exceed availability.
---
Meeting Registration Cancellation Policy
Meeting registration cancellations must be sent in writing to NMHC. Written requests for meeting cancellation refunds received prior to ten (10) business days before the start of the meeting are entitled to a full refund, minus a processing fee of $250. No meeting cancellation refunds will be granted within ten (10) business days prior to meeting commencement.
---
Questions?
Health and Safety
The health and safety of our attendees is NMHC's top priority. NMHC is working with our hotel partners to ensure health and safety measures are addressed at our events. We will be closely following all federal, state and local guidelines in place at the time and are committed to exceeding all requirements. The state of California and Orange County recommend masks for everyone at public indoor settings.
Hyatt's highest priorities for welcoming guests and colleagues back to Hyatt properties is doing it safely, with your wellbeing in mind. Guided by their purpose of care and experience delivering world-class hospitality for more than 60 years, Hyatt's Global Care & Cleanliness Commitment builds on our existing rigorous safety and cleanliness protocols.
Health Screening Requirements
For the health and safety of all our attendees, NMHC will have additional health screening protocols at the 2021 Student Housing Conference.
All attendees must show either:
Provide proof of vaccination to SafeExpo (the firm we've hired to manage this process); or
Provide a negative COVID-19 test result within 72 hours of the first day of attending the Student Housing Conference.
Attendees who are not fully vaccinated or have not provided their vaccination information will also have to undergo daily health checks.
To be considered fully vaccinated, attendees must have gotten their second Pfizer/Moderna shot or single J&J shot by September 19.
NOTE: Members who attended NMHC's Annual Meeting in June or NMHC's Fall Meeting in September will still have to re-submit their vaccination records. To protect your privacy, our Health Screening company does not retain records from previous events and destroys them once they have been reviewed.
Health Screening Process Overview
OPTION 1: Proof of Vaccination
Submit your vaccination record at https://mgl.ud.net/fmi/webd/nmhc_student by Friday, October 1.

If you prefer to verify your vaccination onsite, you can bring proof with you to the Safe Expo Screening Area when you arrive to the event.


You will receive an approved or declined email from our Health Screening company.


Record Declined: Resubmit your record or contact our Health Screening company.


Record Approved: Bring your approval email with QR code to the Health Screening Station.


Scan your QR code.


Receive your Fast Vax Pass for the remainder of the meeting. Note: Daily screenings will not be required for those who are verified as fully vaccinated.
IMPORTANT: The Health Screening company will not retain your records. Once they have reviewed it, it will be destroyed.
OPTION 2: Proof of Negative COVID-19 Test Process
If you are unable or unwilling to provide proof of vaccination you are required to provide a negative COVID-19 test result received within 72 hours (3 days) from the first day of attending the Student Housing Conference. In addition, you will need to complete a daily health screening. The process for those without vaccination proof is as follows:
Complete the Daily Health Attestation Screening online. Link will be posted closer to the start date of the meeting.


Scan your QR Code at the Health Screening Station.


Show your Proof of Negative Test - both Rapid Antigen and PCR tests will be accepted. Note: You only need to show the test result the first time you visit the station.


Receive your Daily Sticker. Note: The health attestation screening will need to be completed each day you are at the conference.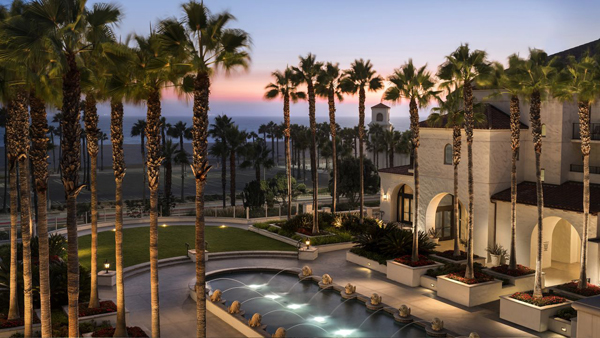 Hotel & Travel
Hyatt Regency Huntington Beach Resort and Spa
21500 Pacific Coast Highway
Huntington Beach, CA 92648
714/698-1234
---
NMHC has set aside a block of rooms for meeting attendees with a cut-off date of Wednesday, September 8. Room reservations should be made directly with the Hyatt Regency online or by calling 714/698-1234 and ask for the NMHC Student Housing Conference rate. The group room rates start at $299 single/double occupancy per night (plus applicable taxes).

Wait List Instructions: We expect the hotel block to fill-up. If you are unable to secure a room reservation at the Hyatt Regency, please ask to be placed on the hotel waitlist. Attendees will be assigned rooms on a first come, first serve basis as rooms become available at the hotel.
Cancellations: We anticipate selling out our entire room block at the group rate at the Hyatt Regency. If your plans change and you need to cancel your reservation or change the name or dates on an existing reservation, please contact the Hyatt Regency directly at the phone number above. To cancel attendee registrations, please email membership@nmhc.org.

IMPORTANT NOTICE: Don't get lured in. In the past, sleeping room wholesalers have contacted attendees offering great deals on hotels for the NMHC Student Housing Conference. While it is not illegal for a travel firm or booking agent to solicit potential customers, it can be difficult to determine the legitimacy of offers from these organizations. Those who opt for alternatives to the NMHC negotiated rates may find themselves at risk. NMHC reminds its attendees that we have no affiliation with any of these room brokers.
---
Ground Transportation
The Hyatt Regency is approximately 13 miles from Orange County/John Wayne Airport and 17 miles away from Long Beach Airport. For those of you arriving by air, you have the following alternatives for ground transportation:
A taxi from John Wayne Airport will cost approximately $55-60 each way and will take approximately 25 minutes, depending on traffic. A taxi from Long Beach Airport will cost approximately $55-60 each way and will take approximately 35 minutes, depending on traffic.
For attendees renting a car, please note the major car rental companies are located at John Wayne Airport on the Arrival (Lower) Level between Terminals A and B. At Long Beach Airport, the car rental offices are located in the Airport Ground Transportation Center directly across from the terminal building.
For attendees driving and parking at the hotel, valet parking is offered at a cost of $42 per night. In addition, self-parking is available across the street from the hotel at the Huntington Beach City Parking. Daily beach parking is $22 per 12 hours. The cost for overnight parking is $30 for the first night and $15 for any additional nights immediately following.
---
Questions?
Sponsors
Thank you to our conference sponsors!
American Campus Communities
BKV Group
Comcast
Conservice
CORT
Entrata
GMH Communities
Greystar Real Estate Partners
Institutional Property Advisors
JLL
KeyBank Real Estate Capital
Preiss Company
RealPage, Inc.
Trinitas
TSB Capital
Walker & Dunlop
Yardi
Sponsorship packages are no longer available for this conference. Please contact Melissa Rowan at sponsorships@nmhc.org if you have any questions or if you are interested in sponsoring this conference in the future.
Attending the conference?
Make sure to browse the kiosks, conveniently located in the foyer of the General Session room and outside of The Hub. Pick up some information and learn more about the displaying companies.
Companies & Locations (Foyer)
| | |
| --- | --- |
| #101 Advantage Alliance Pros LLC | #102 RealPage, Inc. |
| | |
| #103 BetterBot | #104 Yardi |
| | |
| #105 StarRez | #106 Foliot Furniture |
| | |
| #108 PopID | #109 BlueTeam |
| | |
| #110 Point Central | |
| | |