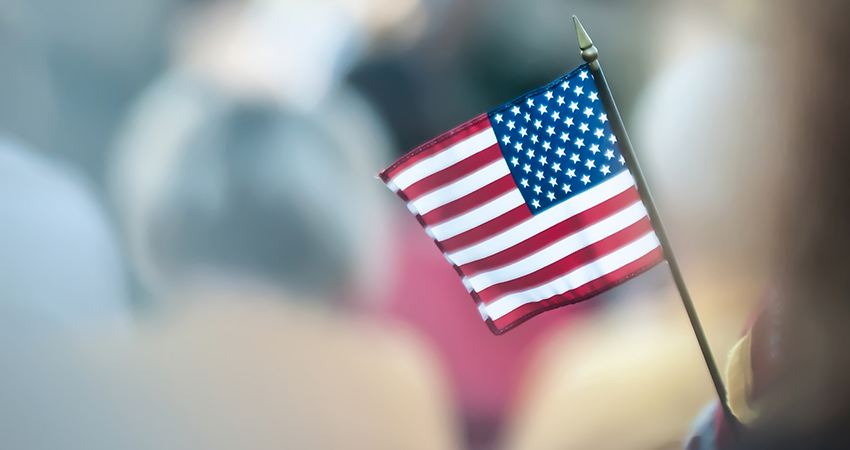 We here at NMHC have spent a lot of time over the years focusing on legislative and regulatory issues related to finance and tax. These are of critical importance to our $1.3 trillion industry, as they govern the way owners, managers and developers invest, build, operate and trade communities.
But while housing like the kind our industry provides might be a lot about money and land and buildings, it's fundamentally about people, too. Our purpose is to serve the nearly 39 million people who live in our communities. We achieve that only at the hands of the more than 631,000 people we employ to build and manage our communities.
This is why it's important to pay attention to the debates that are reigniting around our nation's immigration policies.
Keeping our citizens safe from the spread of terrorism is critical. However, so is immigration, if we want to continue our economic trajectory. Immigrants have forever been the source of America's greatest talents, innovations and successes, providing both the brains and the brawn our nation has needed to prosper economically. We have to look no further than our most recent Nobel Prize winners-all six of whom are immigrants-to know that this still holds true today.
We also can find examples in the world of how anti-immigration policies have stifled economic vitality. Japan is probably the posterchild for this, although you can find a similar storyline in Russia. Japan is a cautionary tale of what happens when strict immigration laws fail to replenish a shrinking labor force. The result is decades of economic malaise.
Because no one wants to see our nation's prosperity clipped, it's important to consider how some of these issues surrounding immigration intersect with our businesses and our industry. For me, it comes down to these three basic things.
1. More of our customers are going to be foreign-born and/or minority.
Immigration has long been a major contributor to both population and household growth-and by extension apartment household growth. In fact, the foreign-born accounted for more than a third of household growth between 1994 and 2015, according to data from Harvard Joint Center for Housing Studies' report The State of the Nation's Housing 2016. That's more than 450,000 households per year.

And a disproportionate amount of new immigrants rent. Whereas 35 percent of all U.S. residents are renters, 72 percent of foreign-born residents who have been here five years or less rent. That number drops only slightly to 67 percent for foreign-born residents who have been here ten years or less.

Moreover, given the mix of countries and regions represented in our immigration flows over the past few decades, our population is getting more and more diverse. In my generation-the baby boomers-minorities account for 29 percent of the population; for Gen X that share grows to 41 percent and to 45 percent for millennials. Looking ahead we can expect even greater shifts, as minority-led households are expected to fuel up to 85 percent of total household growth in the U.S. over the next 20 years.

2. We can't build, operate or, in some cases, finance our communities without the foreign-born.
As new development has picked up over the past few years, many of us have felt the pinch of the labor shortage in the construction market. At first it was just hard to find framers and drywall installers, but then the shortage spread to other trades, resulting in project delivery delays and cost overruns. Many an apartment executive has complained to me about labor costs rising anywhere from 5 percent to 10 percent every year.

What our companies have been experiencing underscores how much our business relies on a healthy labor market. And foreign-born workers help sustain a healthy labor market. While we can see this in many areas of our business, it's especially apparent in construction. Last year, one quarter of all construction workers were foreign born. Imagine how tight construction labor would be with fewer foreign-born workers.
Just as our human resources are diversifying, so are our capital sources. In this cycle, we've seen a lot of foreign capital migrate into U.S. real estate, and into the apartment and student housing markets in particular. According to a recent JLL report, foreign investors, mostly from Canada, the Middle East and Asia, acquired $7.3 billion in multifamily in 2016, the second highest volume since 2001. Moreover, apartments remain a preferred asset class, ranking second among all U.S. property types on a recent survey from the Association of Foreign Investors in Real Estate.

Developers, including those with mixed-use and multifamily projects, also have tapped the federal EB-5 financing program to unprecedented degrees. The program grants green cards to foreign investors making sizeable investments in job-producing U.S. projects. Literally billions in investments have been come through this program to fund real estate projects.
Our industry continues to benefit from both people and capital coming from overseas; that's important to remember.
3. To succeed, our organizations must better embrace diversity and inclusion.
This is an issue we've raised repeatedly with our members, thanks in large part to the work of our Diversity & Inclusion Committee. I was particularly happy to see some of these discussions move forward during our recent back-to-back 2017 NMHC Apartment Strategies Conference and 2017 NMHC Annual Meeting.

Diversity and inclusion are business imperatives in today's world. Corporate America is making progress in those areas, but real estate at large is still stuck behind other industries. For multifamily, we often have diversity on our front lines, but it drops off significantly as you look up through the management ranks.
While there are clearly inroads to be made, I was, however, encouraged by the growing awareness in multifamily that our lack of diversity is likely holding back our performance. A number of forward-thinking executives also talked about the strategic decision to make diversity a measurable business goal and shared some of their first steps towards developing effective diversity and inclusion programs.
When I hear about these efforts, I can't help but think of this quote from hockey great Wayne Gretzky: "Skate to where the puck is going, not where it's been." There are certainly challenges in getting a good program up and running, but it's a critical part of the process of building better companies-ones that ultimately are ready for the future.

NMHC is committed to supporting our members in that journey and have been gathering resources to that end. In fact, our Diversity and Inclusion Committee is working on developing an event devoted to these specific business and leadership issues and is preparing to invest in some new industry-focused research on the topic.

Once again, we thank AIG, Avanath Capital Management, CBRE, Davlyn Investments, Eastdil Secured, Gables Residential, HFF, Legacy Partners, Mill Creek Residential, Trammell Crow Residential and Wells Fargo for their generous support of these initiatives.

As more discussions of immigration policies are had, these three business truths are going to be critically important. Changes in immigration policy have the potential to affect demand for our product, as well as disrupt our ability to build, operate and even finance our communities. Moreover, as diversity and inclusion become pillars of multifamily leadership strategy, these discussions around immigration policy are going to have bigger implications for individual organizations.
Policymakers will, without a doubt, have the difficult job balancing security needs with immigration policy, but finding a way to bridge those perspectives is the way to ensure that our economy, and specifically our industry, continues to thrive.
---