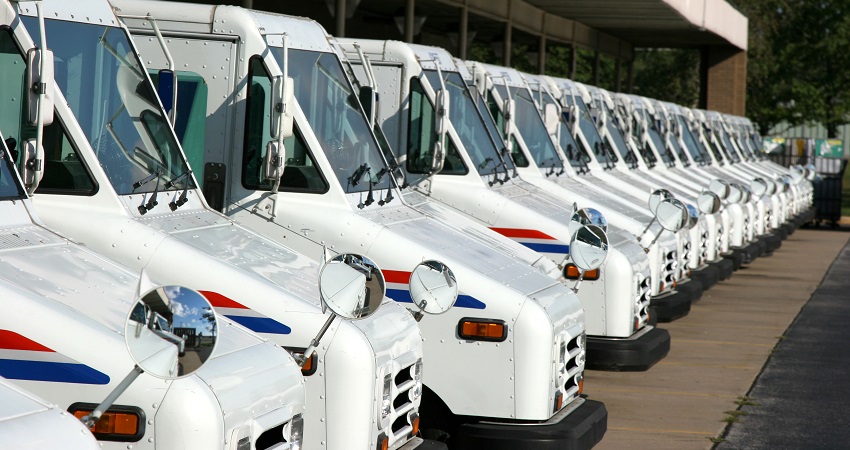 The current mail delivery model for apartments could change significantly due to a bill that addresses United States Postal Service's (USPS) budget shortfalls through a variety of cost-savings measures, including changes to mail delivery policy. Since operators and residents of apartment communities across the county continue to rely on the USPS for much of their mail and package delivery, reform efforts that impact apartment operations and the services received in our communities are of critical importance to the multifamily industry.
NMHC/NAA recently sent a letter to the House Committee on Oversight and Government Reform asking them to consider implications of changes to delivery policy to apartment communities and the 38.8 million Americans who call an apartment home. As we have covered, the bill mandates conversion to centralized delivery for business addresses and allows voluntary conversion for residential addresses. The letter requests clarity on certain provisions that leave room for interpretation. It is our understanding that residents of apartment homes, predominantly garden style and townhouse developments that receive door-to-door delivery by the USPS will have the same option to voluntarily convert to centralized delivery as those in owner-occupied dwellings. We have asked the Committee to codify the voluntary nature for existing multifamily residential addresses.
In addition, we have asked for assurances about whose responsibility it is to install, maintain, secure new centralized receptacles and who must ensure compliance with Americans with Disabilities Act (ADA)/accessibility requirements. NMHC/NAA also expressed member concerns about the lack of uniformity in acceptable delivery points and the challenges of the mailbox monopoly, which can require apartment communities that do not have door-to-door delivery to provide two separate delivery spaces for packages, one for USPS and one for other delivery companies. These challenges, coupled with increasing package deliveries, have forced apartment communities to change how they operate, shift resources, divert staff time and, if possible, expand storage space.
NMHC/NAA will continue to work to ensure that apartment communities' needs are front and center as Congress evaluates any changes to USPS mail delivery policy. Any reforms must not be overly burdensome to existing and future apartment communities who are responsible for meeting a host of design, legal, and resident demands.
More information on postal service reform and package delivery can be found here.
---