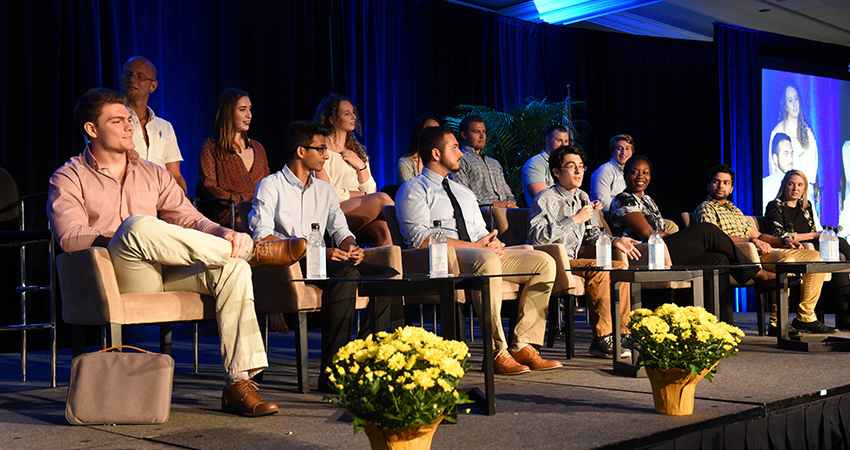 For the first time, NMHC and Dr. Debbie Phillips, founder and president of The Quadrillion and adjunct professor at the Georgia Institute of Technology, convened a 16-student focus group during the 2017 NMHC Student Housing Conference & Exposition. The group, which included both undergraduate and graduate students, as well as domestic and international students, shared with attendees their thoughts and feelings on everything from the search process to the amenities that they liked, loved and could live without.
First, proximity to campus was a top priority for both undergraduate and graduate students. Students preferred the convenience of a speedy commute as well as the emphasis on safety that comes with near campus. Similarly, readily available transportation options such as bus lines were cited as being important in their search.
A number of students also cited a strong digital, online presence by the community as very important to their search. This was particularly true for students weren't local. Having a lot of photos of the communities, the units and the furnishings was key, as were online reviews, in helping students begin to narrow down their search. The speed of response to online inquiries was also something students said they factored into their search.
When it came to amenities, the students said that some of the flashier perks like top-of-the-line pool areas, club houses and fitness centers were important factors in the decision to rent. However, once the students got into the school groove and further into their fields of study, they wanted more functional amenities to go along with the fun ones. Topping their wish lists are more private, high-quality study areas, improved sound attenuation and blazing-fast and nearly fail-proof internet connectivity so they could be sure to get their work done without interruption.
Finally, when asked about the importance of parking, the students were split. Some wanted parking availability, even though they admitted that their cars were really only used on weekends because they walked to class. Several also complained that parking management was sometimes a problem, as guest parking privileges and spaces were often abused, leaving community residents without spots. However, a number of students noted that they would be open to more limited parking if other car- and ride-sharing services like Zip Car, Uber and Lyft were available.  
---