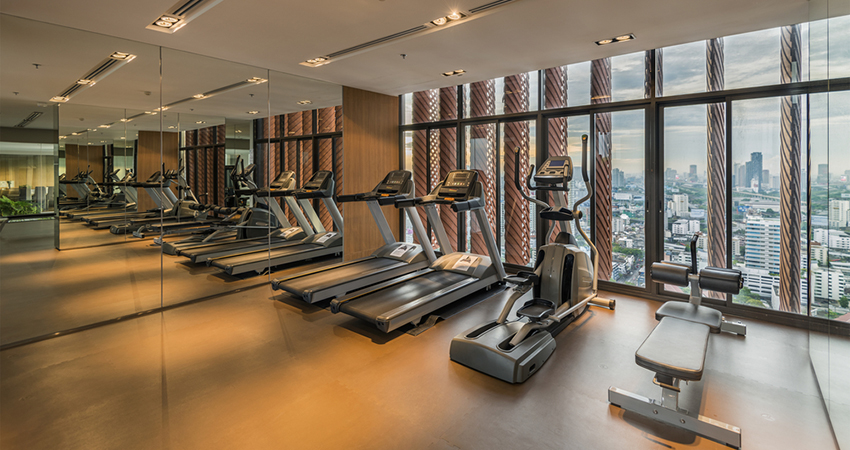 When it comes to community amenities, often the focus is on what residents not only want but also won't rent without in their apartment communities. However, there's also the cost-both upfront and recurring-side of the equation.
At the 2017 NMHC OPTECH Conference & Exposition, three multifamily executives discussed this balance and shared how they value and ultimately measure return on specific amenities. Session participants included Cris Sullivan, COO of Gables Residential; Karen Hollinger, vice president of corporate initiatives at AvalonBay; and Margette Hepfner, senior vice president of client services for Lincoln Property Management.
Here's an excerpt of the discussion.
Q: How have amenity packages changed?
Hollinger: When looking at a new development, the cost side of the amenity equation is probably the first thing we think about. However, the minimum expectations have changed. Packages are one area.
Sullivan: Certainly the minimum standards have changed. For example, the fitness center-the expectation has been raised. What gyms looked like before and now is very different.
Q: Does this mean that amenities have to be all inclusive in the rent or do you think residents are willing to pay for them?
Hepfner: There's a fine line between nickel and diming them and what residents would really pay for services. That said, we've started playing around with charging an amenity fee. There was a time when that $30 to $32 a month for the fitness center wasn't unreasonable. So, we're testing this in a large community in Dallas. We're also testing it in the suburbs in A properties. So, what this means for residents is their fob isn't going to access anything like the business center or fitness center unless they pay the fee.

Hollinger: That's an interesting ideal. It would be interesting to also see about paying for use. Like for pets. Only 20 percent of a building has pets but everyone has to pay for the dog washing station.
Sullivan: But there is a point where it's too much. This type of fee structure is very specific to the demographic, the property and what's customary in the city.
Q: How are you looking at amenity packages when you're looking at a value-add or renovation property?
Hepfner: We start with a survey every single time. But it also depends a little bit on the plan-do you want to target a different demographic and completely reposition or do you just want to make it a little better? What we do from there also depends on the exit strategy. We might do only a little bit of renovation to reposition if we plan to put the
property up for sale in a few years.
Sullivan: The thing about renovations is that your demographic on property may change with a reposition. So, we also look back at the prospect survey to see why people didn't rent there.

Hollinger: We talk to the leasing agent. Sometimes amenities are put in place on an aspirational basis and other times it's just glitter.
Q: Are you looking at frequency of use at all when it comes to amenities?
Hepfner: From the use perspective, we have one partner who is tracking that info. They are using a
service that will track how much your fitness center equipment will be used. And it's both property management and resident facing. From an operations perspective, it's actual data, but it also has a resident benefit. Someone can check the app to see if the elliptical is available.
Q: What are your thoughts on business centers?
Sullivan: We all thought they were going to go away at one point, but now they are back-but in a different format.
Hollinger: So, we kind of have two different strategies. We definitely have coworking space built in to our new developments. When you walk into a new development lobby, it's going to look like a WeWork divided by two-with meeting space, coffee, work stations, etc. But for re-dos and older properties, we're stripping that out. We can't maintain them the way that we need to-keeping them clean, stocked, working properly at midnight and all that. We're experimenting with third-party solutions as well.
Hepfner: Sometimes we have a designated business center, but mostly it's like the WeWork concept. We are putting conference rooms in some of our communities, especially in urban locations.
Hollinger: We also haven't tried to capture any additional revenue, but we're thinking about it. That middle ground with a third party, where they keep everything stocked and working properly and the resident pays to print, that's interesting. I also think food and beverage is going to be involved. When you have 8,000 square feet and no cappuccino, it's not going to work.
Sullivan: Residents want everything sort of there. But that doesn't mean we need to put more demand on our staff. There is still about three people for a 300-unit community. So, those third-party partnership are key.
Q: What's the future of short-term rentals in multifamily?
Hepfner: It's not just the home sharing but the new breed of STRs like Stay Alfred and Parallel who are advertising on Airbnb and different places. I wouldn't say I'm advocate, but it's happening and we need to figure out how to manage it.
Hollinger: This development needs to happen in concert with the jurisdictions. There's a high degree of variability between jurisdictions and even within jurisdictions about the legality of short-term rentals.
Sullivan: My concern is that it is one thing is if it's happening passively; but it's another thing when go contractual and we're making money on it and then something happens.
Hollinger: In my experience with STRs, 90 of users are totally fine, 5 percent are real problems and 5 percent are scammers. I can tell you stories of people showing up at properties and there's no unit that matches their reservation-and they've saved up for this vacation, come a long way and it's sad. But we have to deal with it because it's not going away.
Hepfner: If you have a new development and you can pick a floor for STRs, I think that's a good solution. You can then set the parameters around it. And then from there it's the communication. Lots of times those decisions to allow STRs are made way up the chain and that info doesn't flow down to the site. And we're not communicating with our residents. We're not being dishonest, but we're not telling them. You need to sell it as an amenity to your residents and also notify them that people will be coming in and out.
Q: What was the best amenity you ever invested in?
Hepfner: We have community that was a teardown that we then redeveloped. As part of the design, we separated the leasing office completely from the club house. In the club house, we have a concierge and a barista. Residents pay a dollar for whatever kind of crazy coffee they want. It's amazing to see residents come in and use the space. We also have a commercial fridge that stocked by Snap Kitchen and everything is a dollar-energy drinks, water, soda and food. Of course, you kind of have to teach residents how to space but then step out of it. They don't want to feel like there's a leasing person on them. It works kind of on an honor system. They have a fob and it's just $1 for everything.
Hollinger: The nest thermostat has probably been one of the best. And the reason is because a good amenity is one I never get a phone call on. But we've also got a lot of transit screens out there. I think we have maybe 40. We also have dog walking through Baroo. A thousand residents might use it and I get no phone calls. These are all additive to the asset. If the residents use it and we don't have to support it, it's a win.
Sullivan: Sometimes it's regional. For example, we have an asset in Denver in Cherry Creek. You can come out of the community and there's a path that goes right out onto a hike and bike trail. So, we have a room for bikes and pets and within the room is a glassed in area with a shower/tub thing. You can hose down your dog or muddy bike. And there's a bike repair area and a couple extra bikes. I wouldn't put this in Miami, but for that community it's a hit.
Q: And the worst?
Hepfner: iPod docking stations.
Sullivan: We build a high-end deal in Coral Gables and we put in cabanas by the pool area. We thought people would pay for them. We were thinking it would be like on South Beach. But they wouldn't. They wanted the cabanas, but they didn't want to pay for them.
Hollinger: We have a three-story living wall at one of our properties. On day one, we said it was gorgeous. But the maintenance director came through and was like, "Who is going to take care of this?"
We were paying up to $1,000 a month for someone to come in to water, take the dead leaves off and dust the third story.
---