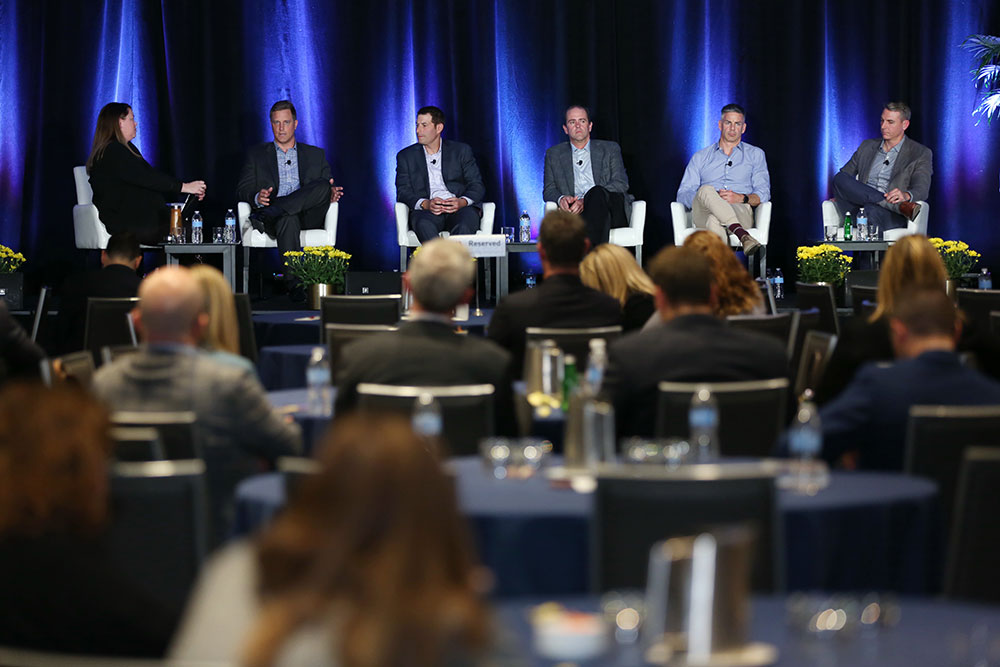 While capital markets remain liquid for student housing, investors are being more cautious in the deployment of that capital, looking only for the best deals in the top tier markets amid economic uncertainty and shifting market conditions. This so-called "flight to quality" was a top focus of discussion for leading student housing executives during the 2019 NMHC Student Housing Conference.
Because the sector is in the later stages of the cycle, capital providers are approaching deals with more scrutiny and rigor than was the case over the last few years. A number of executives said that they were narrowing their investment focus, reigning in their investment criteria and targeting opportunities only around the top 130 to 150 universities.
"There are still deals to trade in the strongest markets," said Matt Maruccia, chief investment officer for Pierce Education Properties, during an investor perspective panel discussion. "But there is probably a larger bid/ask gap in secondary and tertiary markets."
Moderated by JLL Senior Managing Director Doug Opalka, the panel also included Josh Greenleaf, vice president of investments for Campus Advantage; Justin Gronlie, vice president of Harrison Street Real Estate Capital; Gary Holloway Jr., president of GMH Capital Partners; and William Talbot, EVP and chief investment officer for American Campus Communities.
In addition to traditional sources of equity such as pension funds, international investors have continued to be a mainstay capital provider. Industry leaders described how such investment is not limited to only a handful of countries but is instead coming from around the world, as student housing's strong fundamentals and growing institutionalization attract foreign interest.
"As we are going into a recession, many of these groups feel student housing outperforms and offers diversification," explained Maruccia.
The industry is also garnering increased attention from family offices—especially those with ties to tech. The emergence of tech wealth has led to family offices that are run more professionally and with more sophistication than ever before.
However, the outlook for the debt markets is a little less certain, following the Federal Housing Finance Agency's recent announcement of new loan caps for Fannie Mae and Freddie Mac. While the new caps are consistent with the volume of business the two GSEs have been doing, a renewed focus on its mission-driven business—affordable housing—and the removal of exclusions for green or affordable housing loans from those caps could put a crunch on the debt capital available for student housing lending.
"We may have to pull back," said Steve Guggenmos, vice president of multifamily research and modeling for Freddie Mac, during an economic and market outlook panel that also included Jim Costello, senior vice president for Real Capital Analytics, and Ryan Kimura, an industry principal with RealPage.
With this possible pullback coming, industry experts said they expected that the CMBS market could pick back up again.
However, for now, industry executives aren't seeing the composition of capital sources change drastically.
"For traditional debt and equity, we haven't seen much fluctuation," said Matt Marshall, vice president of development at RISE, during a capital markets panel discussion.
Also on the panel were Jaclyn Fitts, director of national student housing at CBRE; Cliff Chandler, senior managing director at Greystar; Jason Luker, CFO at Cardinal Group Companies; Jason Schwartz, managing principal for student housing at Blue Vista; and Brian Thompson, founder of Marker Investments.
International sources of equity have been calling more and more, looking to get into the student housing sector, said Fitts. Luker explained that the diligence process on international equity includes evaluating policy and political risk. "We approach it with a degree of skepticism," he explained.
Luker also projects that a major equity source in the future will be people looking to manage wealth acquired from the technology sector. Schwartz also echoed this, stating that Blue Vista recently hired a placement agent to help get in front of investors that they have not engaged with in the past. Meanwhile, Chandler is looking to a different approach, attempting to court large sovereign wealth funds and pension funds.
"People are too complacent," said Thompson. "You've got to consider how investors are making these decisions."
---
2023 Student Housing Income & Expense Survey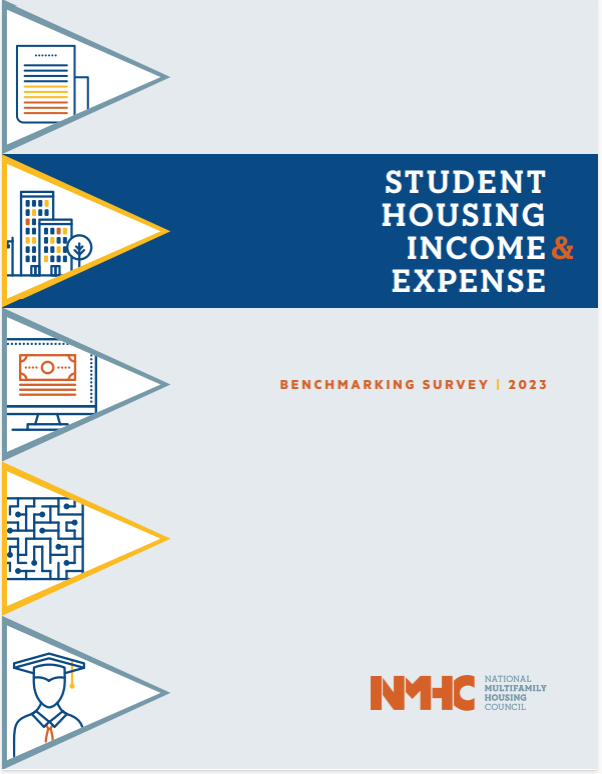 The 2023 edition provides detailed descriptive statistics for the 2022 calendar-year income and expense statements of 1,074 private off-campus student housing properties — 203,249 units and 566,008 beds across 49 states.
Purchase the report to dive into the data!