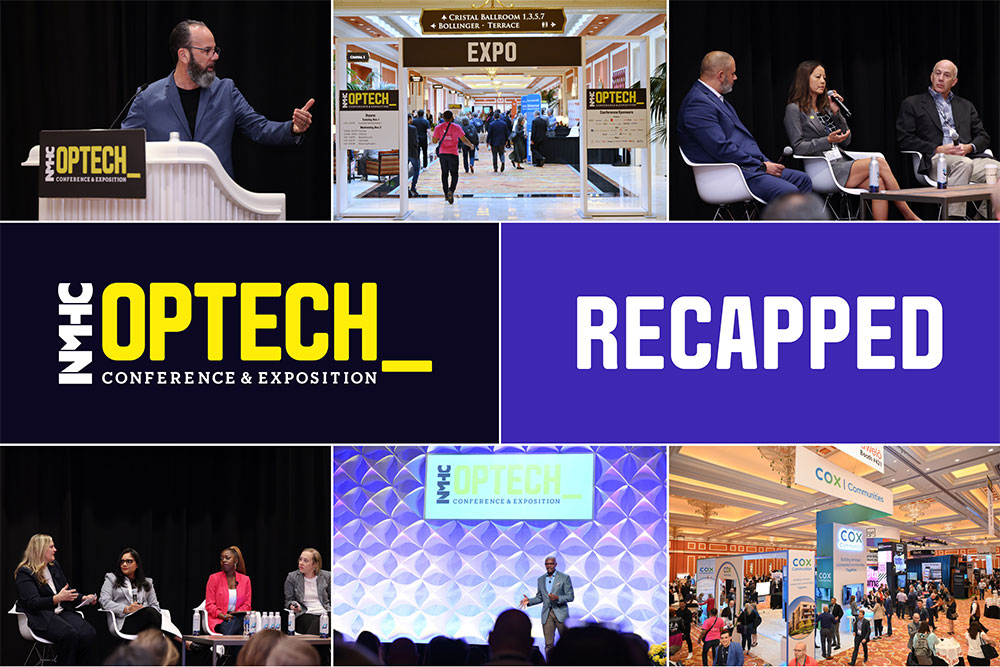 TOP TAKEAWAYS FROM #OPTECH 2022
Top housing providers and supplier partners gathered in record numbers last week at the Wynn Las Vegas to discuss and demonstrate the power and influence that technology is having on multifamily housing operations today—and what more is yet to come.
The Expo was once again sold out as more than 160 enthusiastic supplier partners showed just how rapidly their products are advancing. Startups also got to try their hands at perfecting their elevator speeches during the conference's popular Opening Pitches session. Apartment operators, in turn, shared examples of how many of these technologies are making their employees' lives easier, their decision-making more precise and their bottom lines more profitable.
It was standing room only for keynote speaker Omar Johnson, a marketing innovator in the art of building world-class brands. As former CMO of Beats by Dre and vice president of marketing at Apple, Johnson shared his experience in leading all facets of marketing, ranging from brand development and positioning to advertising and global digital marketing.
Furthering NMHC's diversity, equity and inclusion (DEI) initiatives, OPTECH also played host to the annual Women in Multifamily Tech Meetup—only this year, the gathering also was a live Code 53 podcast recording featuring Moderne Ventures' Paige Pitcher and Entrata's Stephanie Fuhrman. The episode—soon to be released—will dig into what's on the minds of innovating women leading venture capital technology investing and business acceleration strategies.
NMHC thanks all sponsors, exhibitors, speakers and attendees for their contributions to another successful OPTECH. We look forward to next November, when we will return to Las Vegas once again for the 2023 NMHC OPTECH—don't forget to save the date!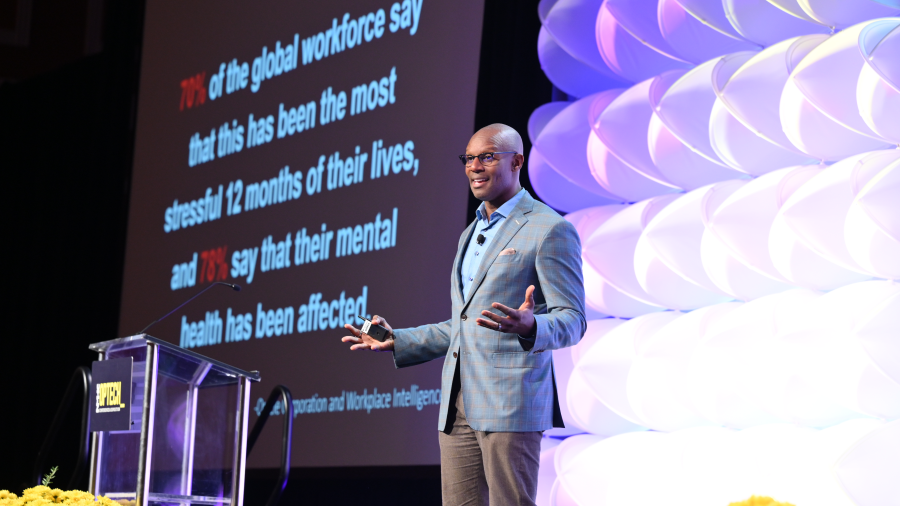 ALL THE TOP TAKEAWAYS
With a jam-packed agenda, the conference had sessions for just about everyone with a hand in the various facets of multifamily operations and technology. Artificial intelligence (AI) was a common theme throughout the program, as was improving efficiency through centralization and automation, leveling up broadband services, implementing new strategies for hiring and training employees and more. Hear from attendees about some of their biggest takeaways.
You can also check out photos from the event here and OPTECH registrants can download presentation slides here.
Read on for more takeaways from last week.
'BOLD' CENTRALIZATION STRATEGIES EXPANDING IN USE
Marketing and leasing may well be the leading edge of centralized operations strategy, but the concept is moving well beyond just that. Many companies report working toward centralizing maintenance, particularly because of its perennial staffing challenges, as well as back-office roles.

HOW IT WORKS: Whether they're called clusters or nests, property operators' first step toward centralization is grouping multiple communities together to pool resources or services. Those groups can range from roughly 300ish units to as many as 800 units for some operators.
Centralization efforts have led Camden, for one, to do more with less, moving from a 1.1:100 employee/unit ratio to an .88:100 ratio; executives say they anticipate saving $4 million to $5 million in costs as a result. It owns and manages about 60,000 apartment homes.

BUT, BUT, BUT: Such radical shifts in operating models aren't for the faint of heart. UDR's Josh Gampp said you can't "dip your toe" into centralization. "You either go in or you don't," he said. "You have to be bold. If you want to move toward centralization, start by going to your CEO. If you don't get their buy in, give up."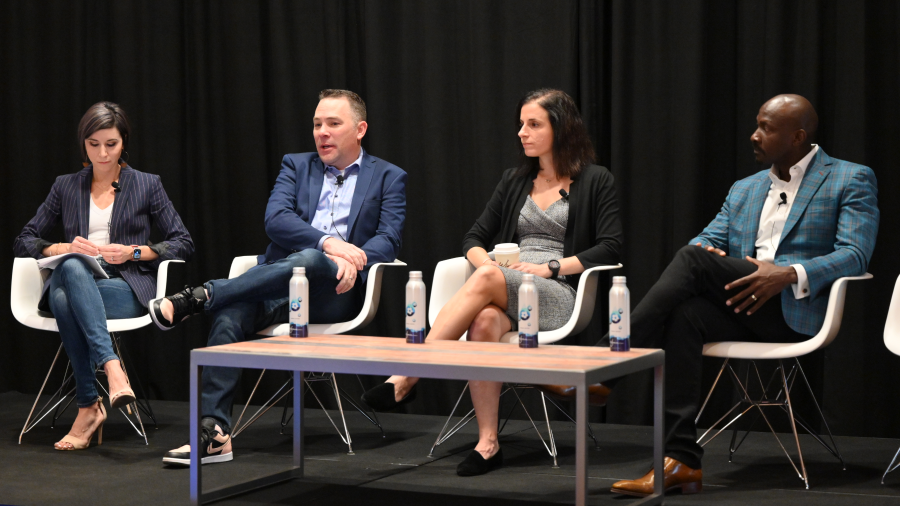 INDUSTRY MOVES TOWARD CURATED TECH STACKS
Given the difficulties with integrations and the support needed to run various software platforms, multifamily operators are now focused on streamlining their tech stacks to optimize efficiencies and performance.
GET TO THE 'POINT': Data show that 55 percent of apartment operators are interested in using "point" solutions, meaning a best-in-class technology that addresses a specific issue or need. However, the key is putting together a strategy where individual point solutions can collectively solve for larger process problems. For example, operators might be investing in point solutions for CRM, leasing AI and access control, but it's all with the goal of activating self-serve leasing.
In response, many property management software (PMS) providers are now offering a marketplace of such solutions where operators can pick and choose from a menu of options to create a more customized tech stack.


Given the decreasing availability of capital to finance new tech companies, experts said more consolidation is inevitable.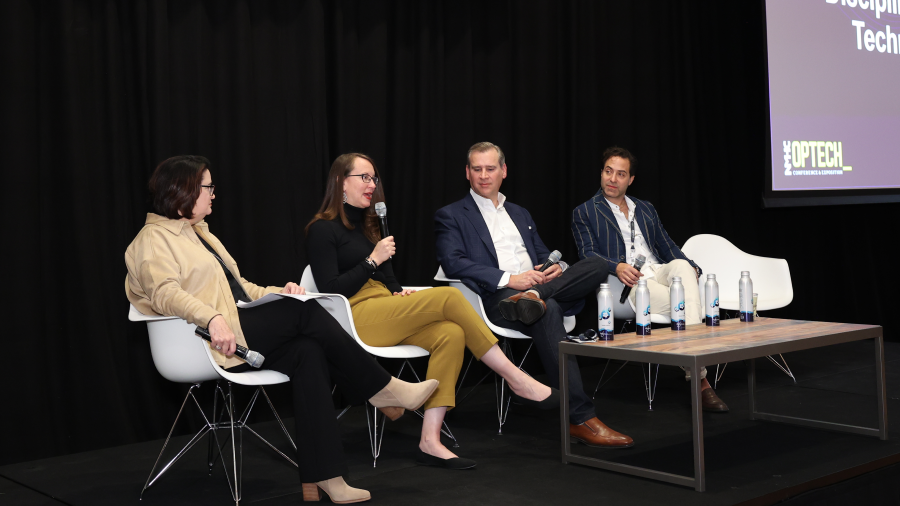 ARTIFICIAL INTELLIGENCE REMAINS A WORK IN PROGRESS
The desire to leverage data and analytics to drive decision-making and optimize performance means multifamily executives are hyper-focused on leveraging machine learning and artificial intelligence (AI). However, it's still evolving. Executives noted the need for (1) clean data and (2) just lots and lots of data—both of which can be difficult to achieve. However, when the stars align, executives said AI can add a lot of value to processes that were previously rote or manual.
THE DOWNSIDE: While AI benefits are well documented, there's more scrutiny around unintentional bias coming out of the algorithms driving AI applications. These biases can result in devastating effects for customers. Executives said they were paying much more attention to these risks and viewing AI as a supplement to rather than a replacement for human-driven processes. Figuring out where human intervention is needed and how outcomes can be challenged or cured are top of mind.
When AI tools "fail," determining who's at fault—the provider, the client, or the customer—can be tough. But more important is addressing any issues with AI. Morgan Properties' Amy Weissberger said, "Do we [as operators] have some responsibility? Yes. We can recognize when it's not working and it's our role to let the providers know."
CONNECTIVITY IS THE NEWEST UTILITY
More than ever, multifamily developers and operators are dedicating a lot more, ahem, bandwidth to setting up connectivity infrastructure at their communities. Increasingly, they are looking at connectivity as much more than a simple agreement with a specific service provider. Many are moving to a "managed services" approach, with one robust network supporting not only residents' connectivity needs but also new intelligent building infrastructure.
UBIQUITY IS KEY: Experts stressed that connectivity today should be more than just zone coverage; rather, the network should service residents from curb to couch without fluctuations in speed or quality.
THE HARD TRUTH: For as much planning goes into getting these networks right to support all the services, "there's no such thing as future-proofing a community for broadband services," said one executive. Technology is changing all the time, so the best bet is to add conduits and pathways to accommodate for changes down the line without having to tear up the property. Don't ever give up any telecom closet space.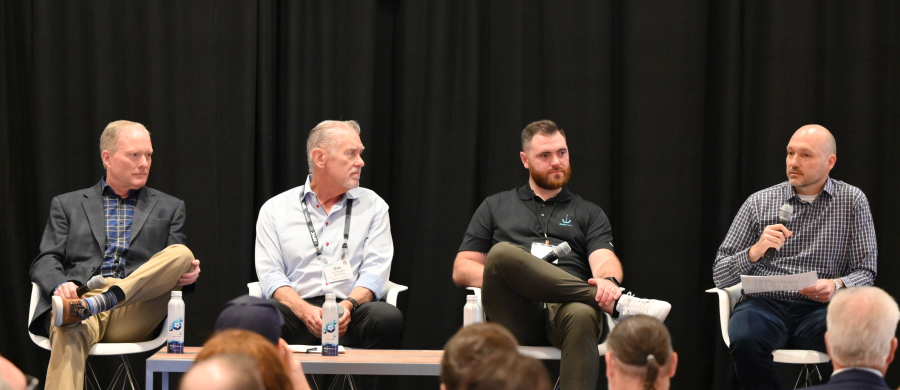 HR ROLE EXPANDS AS HIRING & RETENTION REMAIN CHALLENGING
Leaders from nearly every department cited difficulties in attracting new and growing existing talent. One executive summed up situation and the scale of the challenges by pointing out that the average age of an apartment industry employee is 43 and the average tenure is just 2.5 years.
WORD OF MOUTH: Referrals continue to be a major driver of new hires. Lincoln Property Company's Margette Hepfner said she receives referrals for approximately 75 percent of the company's job openings—something she credits to employees enjoying the company they work for.
GROWTH STRATEGIES: Keeping good employees can be difficult, so many companies are doing some new things to keep employees challenged, growing and, ultimately, happy.
LIVEbe's Elaine De Lude said she invites some employees to write their own job descriptions. "It can sometimes take a while to work through the process," she said, "But we feel these workers are at the site level and they understand what's needed and how we can achieve it."


BH Management Service's Melody King said her company provides career paths and supports career progression and cross-training with various departments. "This brings more opportunities," King said. "If our employees are looking for something different in their careers—or just want to explore their options—we don't want them going to another company that offers what they want."
Lincoln's Hepfner said her company uses an employee testing platform to help identify on-site staff ready to move up in their careers—and has for 30 years. The results have led the company to establish benchmarks that are constantly reviewed and analyzed and then used to readjust what's being tested.
ICYMI: NEW NMHC RESOURCES FEATURED AT OPTECH
NMHC members who attended OPTECH were given exclusive access to download a suite of newly created white papers that provide answers to a number of hot-button operational issues facing our industry. If you weren't able to attend any of the Breakfast Briefing or NMHC @ OPTECH sessions throughout the week, you can still access these resources by following the links below.
THANK YOU TO OUR 2022 NMHC PAC SUPPORTERS!
NMHC PAC is on track for a record year—and it's all thanks to you, our loyal supporters. Be sure to join us for the 2023 NMHC Annual Meeting where we'll recognize this year's supporters.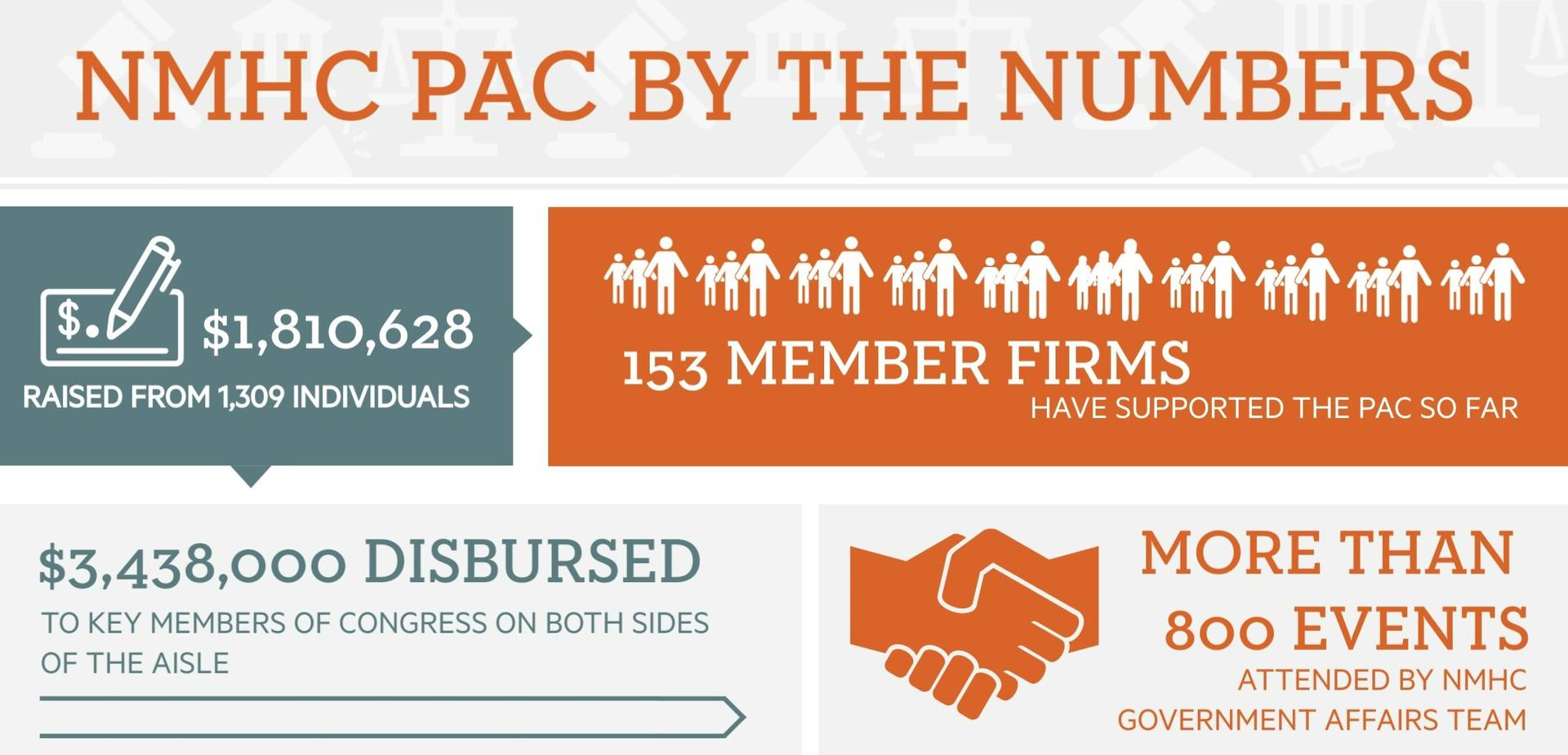 ---