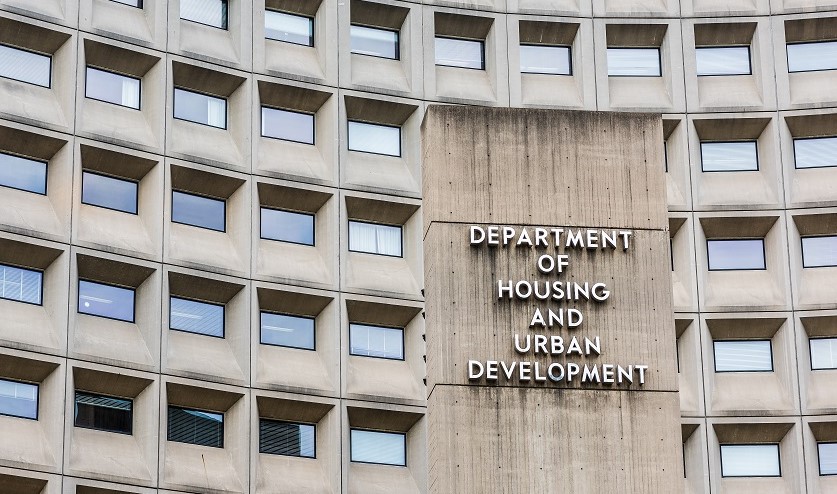 NMHC submitted comments to the Department of Housing and Urban Development (HUD) in response to their Request for Information (RFI) regarding eliminating regulatory barriers to affordable housing. NMHC's comment letter identified federal, state and local legislative and regulatory opportunities to address the nation's pressing housing challenges. In addition, the comments highlight a number of informative practitioner and data resources such as NMHC's Housing Affordability Toolkit, the NMHC Cost of Regulations Study and the NMHC Rent Control research.

As previously reported, HUD's RFI is a product of President Trump's Executive Order that established a White House Council on eliminating regulatory barriers to affordable housing. NMHC has been directly engaged with the Administration on this issue – having taken part in the signing of the Executive Order and the Council's recent real estate round table event.

NMHC applauds the Trump administration's focus on this important issue and is proud to represent the apartment industry in demonstrating our commitment to housing affordability. NMHC addressed a number of significant barriers – at all levels of government – within our comments. "Overhauling antiquated, overly-complex and costly regulations coupled with incentivizing new development, preservation and rehabilitation of existing apartments would go a long way to addressing our nation's housing affordability challenges," the comments read. At the federal level, NMHC called for a closer look at the following:
Davis Bacon: The biggest challenge with Davis Bacon wage requirements is the significant problems with its determination and implementation. Davis Bacon wage requirements can have the adverse effect of artificially raising the costs of housing development significantly. It is not unusual for the Davis Bacon wage to be 25 percent higher than the prevailing wage, depending on the jurisdiction.
Environmental Review: There are a variety of inconsistencies in the timeline and requirements among various jurisdictions and reviewers.
Fair Housing: Review of fair housing concerns is often made more difficult unnecessarily by variable and changing standards, inconsistent vocabulary, and burdensome review processes. There is often a disconnect between the fair housing policies and the policy goals and standards of the underlying HUD programs triggering the review.
Federal Housing Administration Multifamily Housing Programs: FHA multifamily is best known for offering an alternative source of debt to developers. FHA lending is essential to borrowers in secondary markets, borrowers with smaller balance sheets, new development entities, affordable housing developers and non-profit firms, all of which are often overlooked or underserved by private capital providers.
Multiple Inspection Regimes: Since multiple funding sources are often necessary to construct affordable housing, apartment complex owners are often subject to multiple inspection regimes. Multiple inspections are duplicative and inefficient, adding costs and administrative burdens unnecessarily.
Housing Choice Vouchers (HCVs): HCVs offer great transformational potential for their holders and a dependable income stream for property owners. However, this program also suffers from many inefficiencies. In addition to duplicative inspection processes, many aspects of the program are burdensome and overly complex.
Opportunity Zones: Opportunity Zones are another innovative and promising new tool to spur housing production and renovation. Development in Opportunity Zones can be a strong driver to increasing continued economic growth and housing production in the larger economy. We continue to encourage HUD to incentivize economic investment in Opportunity Zones as broadly and with as much flexibility as possible.
Streamline the Process for Multi-Source Financing: The entitlement process, regulatory hurdles at the federal and city levels as well as the need for so many different sources of funding for a project take significant amount of time to overcome.
NMHC also outlined a number of barriers at the state and local levels. Many localities have a development preference that works against multifamily housing production and ultimately worsens the country's affordability challenges. "Multifamily development often faces stiff community resistance, competes with other forms of real estate that produce sales tax revenue desired by municipalities and is subject to increasing regulatory barriers at all levels of government," the comments explain.
As a response to these barriers, NMHC suggests HUD publish best practices it wishes to incentivize – including best practices that outline density bonuses, a reduction of parking requirements, by-right inclusive zoning, an avoidance of rent control policies, expedited permits for affordable units, impact fees, and property tax abatement.

Lastly, NMHC offers research for HUD to reference when exploring solutions. Among the research outlined in our comments are:
The NMHC Housing Affordability Toolkit: NMHC, in collaboration with HR&A Advisors, created this educational toolkit to highlight national trends and innovative local tools to help policymakers understand the dynamics of the housing market, what drives development costs up, how state and local policies impact affordability and what solutions might work in specific jurisdictions. https://housingtoolkit.nmhc.org/
NMHC/NAHB Cost of Regulations Study: NMHC and the National Association of Home Builders (NAHB) compiled this study, based on a survey of leading multifamily developers and builders, that details the increasing costs of regulation in home building. https://www.nmhc.org/contentassets/60365effa073432a8a168619e0f30895/nmhc-nahb-cost-of-regulations.pdf
The Impacts of Rent Control: This NMHC Research Foundation report, authored by Dr. Lisa Sturtevant, synthesizes the empirical research on the effects of rent control and rent stabilization on individual renters and communities, providing research and analysis on the burdens and limitations of rent control. https://www.nmhc.org/globalassets/knowledge-library/rent-control-literature-review-final2.pdf
Multifamily Supply Restrictions Index: Hoyt Advisory Services created an index for NMHC and the National Apartment Association that gauged the ease of development in 50 metropolitan areas around the country, based on land use restrictions and regulations.
For more information on NMHC's commitment to helping address the housing affordability crisis, please visit our affordability advocacy page.
---