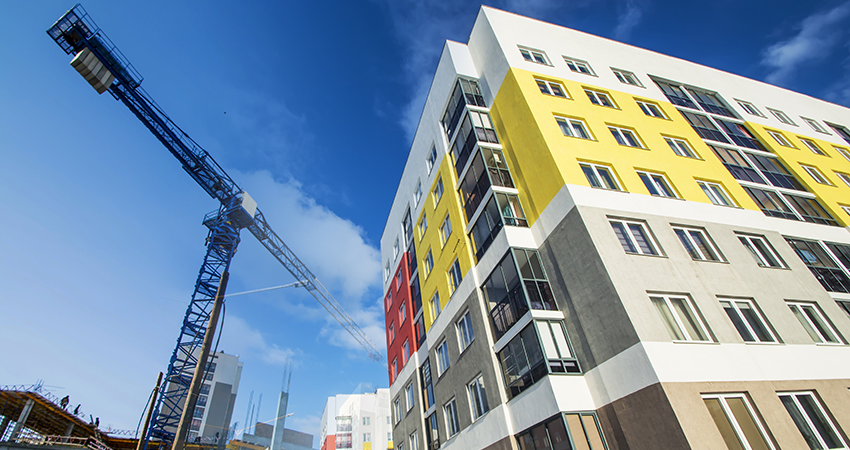 NMHC and NAA are actively involved in the development of model building codes and standards to ensure that the unique needs of multifamily construction are considered and that proposed changes to codes and standards do not unnecessarily undermine the affordability and availability of housing. The International Code Council (ICC) national model codes are updated every three years according to a detailed development process and timeline. While the process is open to the public and allows for participation by interested stakeholders, final approval of new code editions is made by government code and safety officials. Learn more about the 2021 ICC Model Code Development Process.
The ICC completed the first phase of development for the 2021 national model codes (I-Codes) in 2018. Ahead of the 2018 hearings, NMHC and NAA identified nearly 300 proposals of interest to the multifamily industry with a significant focus on measures related to fire safety, building egress, mechanical systems and accessibility. During the hearings, NMHC and NAA advocated for specific proposals of importance to the multifamily industry and opposed changes that could undermine the affordability and availability of housing. A number of onerous and costly proposals were rejected, including: a series of items attacking wood-framed construction, unnecessary increases in fire protection and testing requirements, mechanical ventilation requirements and changes to accessibility provisions. However, several industry-opposed proposals advanced through this round of hearings. These measures would limit use of certain sprinkler systems and impose new fire safety requirements. To view the ICC 2021 ICC Group A National Model Codes Online Voting Guide click here.
Now, NMHC and NAA are actively involved phase two of the process – the development of the Group B National Model Codes. The codes of greatest significance for multifamily construction during the Group B cycle include: the International Energy Conservation Code (IECC) and the International Existing Building Code (IEBC). Earlier this year, NMHC and NAA released a document that summarized the most prominent issues of concern for the apartment industry during the Group B code cycle. Click here to view that document.
As the International Code Council (ICC) nears the end of the second development phase on the 2021 National Model Building Codes, NMHC and NAA have prepared the below document to help members make the case for the industry's priorities during the ICC Online Governmental Consensus Voting Period beginning November 2019. NMHC and NAA encourage you to forward the below document to your local building officials and ICC members ahead of the voting period and urge them to support for industry priorities.
---