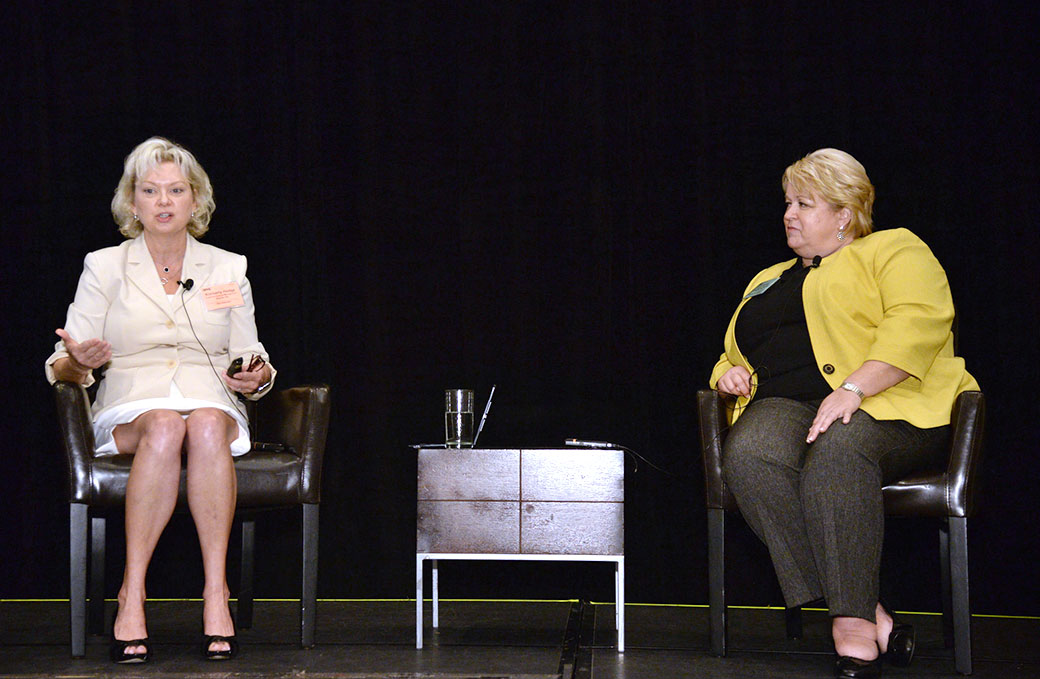 One of the main reasons the outlook for the student housing sector is so positive is that enrollment trends are especially favorable. In 2013, 10.9 million undergraduate students were enrolled full time and another 6.5 million were attending college part time. By 2024, experts estimate that undergraduate enrollment will swell to 19.6 students-a forecast that presents a long runway for growth for the student housing sector. But capturing that demand is the challenge.
"It's not what we think the students want, it's what the students want," said Jay Williams, president and COO of Haven Campus Communities, during a discussion at the 2015 NMHC Student Housing Conference & Exposition. "It's easy to sit around the table and make assumptions on what 20-year-olds want. But we have to have our finger on the pulse of what's trending. We have to spend a lot of time listening to them."
It's been said before, but it's never been truer that students' lifelines are their mobile phones. They are interacting and transacting on the platform more than ever and the convenience and connectivity of mobile is shaping their communication expectations and preferences. This has tremendous implications for how student housing providers market to them and dialogue with them.
Social media apps such as Snapchat and Whatsapp are taking the place of email and even texting. But experts point out that given the high propensity for international students to live in higher-end, purpose-built student housing, those platforms are likely not be the best way to reach that target market.
Roughly 900,000 foreign students were enrolled at U.S. colleges in 2013-2014, marking an 8 percent year-over-year increase, according to Dorothy Jackman, managing director of Colliers International, during a conference session. Many of those students are Asian. In fact, one out of three international students holds a Chinese passport, she said.
"Most of our social media platforms are blocked [overseas], especially in China," explained Luke Nolan, CEO of Overseas Student Living. "There aren't just four or five [platforms] and every country is different. Not only that, it's moving very fast. You have to be clever with how you access these international students, as well as very fast and very open minded."
As an example, he noted that Chinese students typically use Renren instead of Facebook; Weibo rather than Twitter, WeChat rather than WhatsApp and Baidu is like Google. Nolan added that if student housing providers can meet international students where they are already active, it becomes easier to convert them into a resident, or even an ambassador of sorts, helping student housing properties' word-of-mouth marketing.
But a growing international student population is hardly the only thing that will have student housing executives rethinking their marketing strategies. The leading edge of Generation Z is 19 years old and behind it is a population tsunami that eclipses the Millennials. And they are very different than the Millennials in that they have different values and goals, which shapes their consumer behavior, said Kim Hodge, president and CEO of Preferred Campus Management and Julie Bonnin, COO of Asset Campus Housing, during a conference presentation.
Key characteristics of Generation Z are that its members know only a digital world; place a high value on education; rely on the experiences of friends and families and reviews; and require speed in everything. This has shortened their attention spans-the average attention span of an American today is eight seconds-making it even more challenging for marketers.
As such, student housing executives will need to be prepared to abbreviate their marketing messages even more; get used to using emojis (those tiny graphics like smiley faces and hearts embedded in digital messages) in a professional capacity; and think more about how to use video game-like interactions to their advantage. They will also need to incorporate some degree of personalization in their interactions, streamline customer service, be accessible across multiple online platforms and prepare for more dialogue and exchange.
---