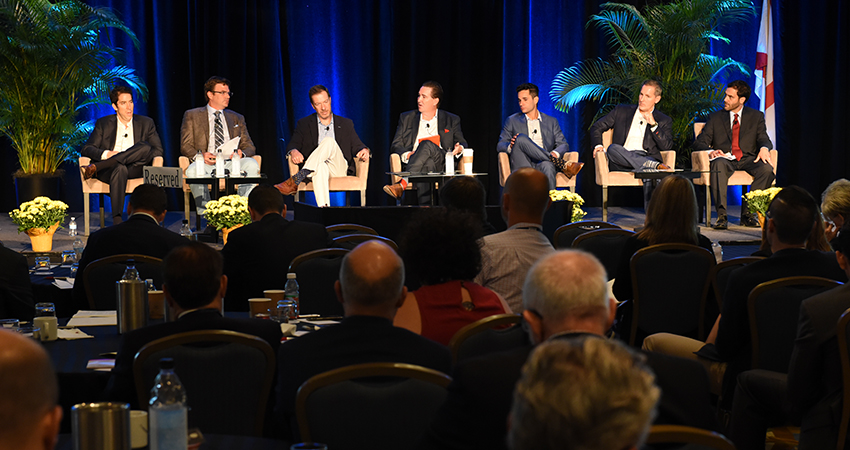 Amid geopolitical turmoil and global economic uncertainty, domestic and international investors alike are seeing the U.S. student housing market as something of a safe haven. Continued enrollment growth at four-year universities and colleges crossed with an aging existing supply, more controlled supply growth and limited pedestrian-to-campus land opportunities make for some solid market fundamentals.
Moreover, the sector's consistent performance delivering attractive risk-adjusted returns continues to attract a lot of capital to the sector. "[Investors] are seeing the consistent performance of student housing from a revenue and NOI perspective," said American Campus Communities CEO Bill Bayless during a panel discussion at the 2017 NMHC Student Housing Conference & Exposition.

However, the capital today is different today than five years ago. Many student housing executives say the bulk of their capital partners today are people with whom they were not working even two years ago. Large, foreign institutional investors are playing a prominent role in the market, accounting now for 51 percent of the capital in the market.
And they are looking to take an even bigger position by doubling or even tripling their investments going forward. "The liquidity in the market today-I don't think it's going back in a bottle," said David Selznick, CIO at Kayne Anderson, during another conference session. "The legitimacy of the industry has been proven and the exponential growth of the last five years has been mind blowing."
This big influx of sophisticated capital is leaving its mark on the transactions market. "The deals are getting bigger, the companies are getting bigger and the checks are getting bigger," said J. Wesley Rogers, president and CEO of Landmark.
Portfolio deals are clearly in favor as foreign investors looking to deploy more capital in the sector and the size of development deals is expanding, with executives saying they are seeing more development deals in the $75 million to $100 million range.
---