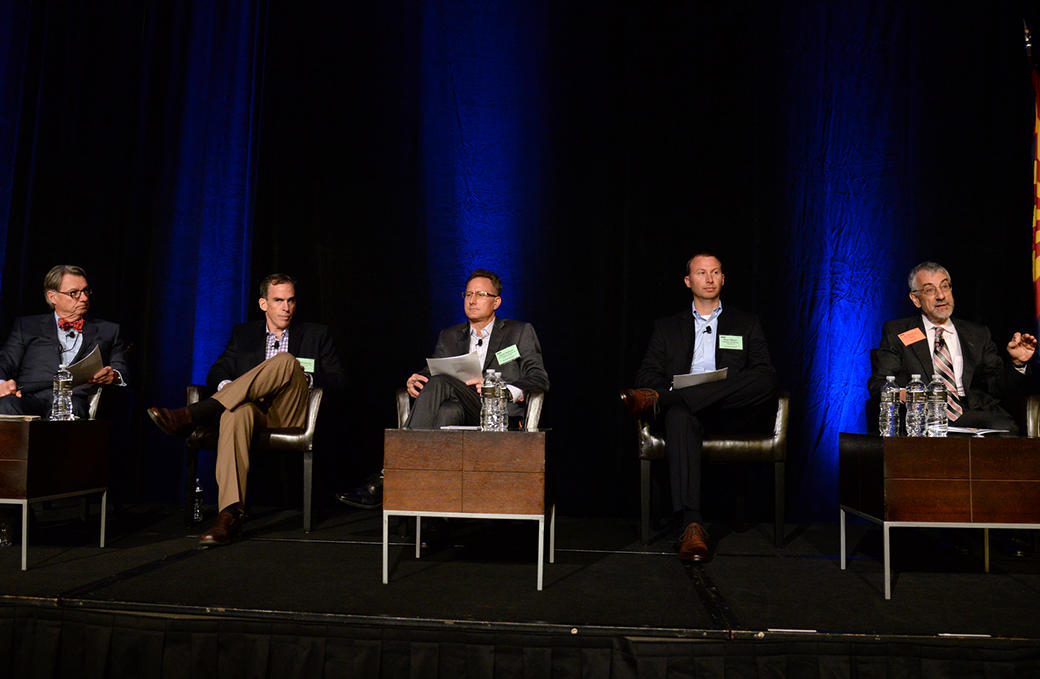 A major refrain from student housing executives at the 2015 NMHC Student Housing Conference & Exposition was that land and labor were driving up development and construction costs in the sector.
Over the past few years, there's been a lot of student housing development activity. So many of the available, truly pedestrian-to-campus locations have already been snapped up. However, despite the scarcity of opportunity sites, investor and industry preference remains for these infill locations so there is a willingness to bid more for the site, resetting land prices with every deal.
At the same time, scarcity in the labor market is resulting in construction cost escalations and delivery delays. Further exacerbating the limited labor issue is the fact that much of the student housing being built today is high-density infill, which is a more complicated product that requires special types of skilled labor.
During a related panel discussion, Ken Simonson, chief economist for the Associated General Contractors of America (AGC), said that while national construction employment has increased 3.6 percent year over year, there's been a big range of rate of change by state. Similarly, metro-level analysis is contradictory to the national numbers with fewer than half of metro areas reporting increases in construction employment.
"I think it's a sign of how difficult it is for contractors to find the labor they need," he said. More specifically, Simonson said that results of a recent AGC survey showed that 86 percent of construction firms reported having trouble filling spots for craft workers and salaried workers, especially carpenters, project managers and supervisors.
Beyond increasing contingencies, student housing executives said they were trying to manage the issue in a variety of ways.
"We start with the design and try to create the most efficient structure we can have," explained Russell W. Broderick, vice president of Gilbane Development Company. He said that strategy has led him to put solar panels on one project to provide 10 percent of the community's power, effectively cost of operating the company's so-called "house space."
He's also looked at rebate programs from local utilities and made a decision to move to a pre-cast system for podium product in an effort to reduce costs. Other executives mentioned getting into some panelization, swapping light-gauge steel for wood framing and opting for some prefabricated parts such as balconies.
David Helfrich, principal of CW Construction, said his company was getting involved in early buyouts and also buying materials separate from labor in an effort to have more control over costs and the process, as not only was labor scarcity increasing prices but also creating uncertainty in the execution. Executives cited examples of subcontractors walking off jobs for the chance to make more money on another job or getting so oversubscribed that it was difficult to get the work done on schedule.
Given the acute need for student housing communities to be fully leased up before the start of classes, any delay in the delivery of a new property can have disastrous repercussions for the student housing providers. "That [delivery delay] risk is really a binary risk and it's an intolerable risk," explained Brian Shirken, principal of Columbus Pacific Properties, during another conference session.
To try to reduce the close calls, Gilbane Development Company's Broderick said, "It's an all-hands-on-deck approach. You've got to have a get it done approach with the GC. If you see that they can't find a concrete contractor and you've got one three states over that owes you a favor, you're picking up the phone and making some calls.
Helfrich agreed that not only does it take a super hero-type effort to get some projects over the finish line, but it's also easier to do when everyone on the team is aligned. "We're managing to a daily and weekly basis," he said, "But instead of us dictating to them what the schedule is, it's really coming up strategy so they [subcontractors] are involved in the process."
---