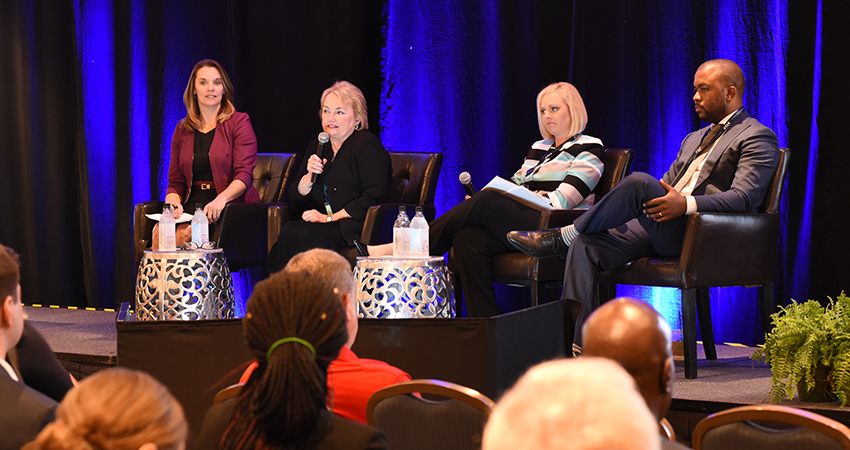 As the student housing transactions markets are heating up, many student housing managers are finding some challenged properties ending up in their portfolios. The issues run the gamut from crime and poor property maintenance to limited customer service and bland branding. But many student housing firms are responding to specific challenges in a variety of creative ways.
For example, during a session at the 2017 NMHC Student Housing Conference & Exposition, Alex Jackiw, president of Milhaus Management, talked about inheriting a nightmare property that included damage from a beer-filled baby pool crashing through a floor into the apartment below-on top of several other much more serious crimes on site. To turn the property around, Jackiw said the put in place a rather intensive repositioning strategy that included a significant investment in its internet infrastructure.
"Our unique position going forward was about having the best internet access," said Jackiw. After upgrades to the property and a staffing overhaul, the repositioned asset grew occupancy by nearly 20 points to 97 percent and more than doubled rental income.

Also facing reputational issues with a newly acquired property, Jamie Matusek, president of Catalyst, leveraged a VIP event to showcase the rebranded asset to potential students.
"We wanted to create awareness of what was changing," said Matusek. "What does a new owner and management group mean?"
A $6 million capital investment upgraded the units, added new amenities and addressed security concerns. A pool party with 200 VIPs created buzz and leasing velocity for the property, driving 100 percent occupancy and 12 percent rent growth. Moreover, the property's social score went from 2.2 stars to 4.2.
Sam Mtunga, a principal with XFD Real Estate Partners, took a digital-heavy approach in rebranding a property to better position the community in a crowded market. In addition to the typical new name, logo and suite of materials to encourage leasing, Mtunga identified a social "influencer" and got her to live on the property.
Her 250,000 followers received four posts a month featuring the property, which boosted the community's social following and helped draw international attention. The results grew occupancy by more than 5 percent to 97.8 compared to previous management.
"Rebranding today is two things," said Kim Grisvard, vice president of sales and marketing for EdR. "Do you completely change the brand/name of the property or do you rebrand the personality behind the name." In either instance, customer service underpins the success of a rebrand-a common thread among the entire panel.
Grisvard made significant staffing changes in two new acquisitions as part of her overall rebranding strategy for the properties. Again, the results pointed to significant improvements in occupancy, rent and reputation.
"Rebranding is more than preparing pretty pictures and a new logo," added Matusek.
---