Skip to content
The Value of NMHC Membership
As you have worked around the clock to provide safe housing to millions of Americans, NMHC's team has been working tirelessly on your behalf advocating for you, shaping critical federal policy actions and delivering the news and resources you need to adapt to the pandemic's changing conditions.
We look forward to continuing to do so, but we rely on your membership dues to deliver on those promises. Thanks to your contributions we have been able to lead the industry through efforts such as the NMHC Rent Payment Tracker, our Innovation website, Housing Affordability Toolkit and more. These all provide long-term value to the industry, and we can't do them without you.
Don't delay. Renew your NMHC membership to maintain access to the benefits that matter now and post-pandemic.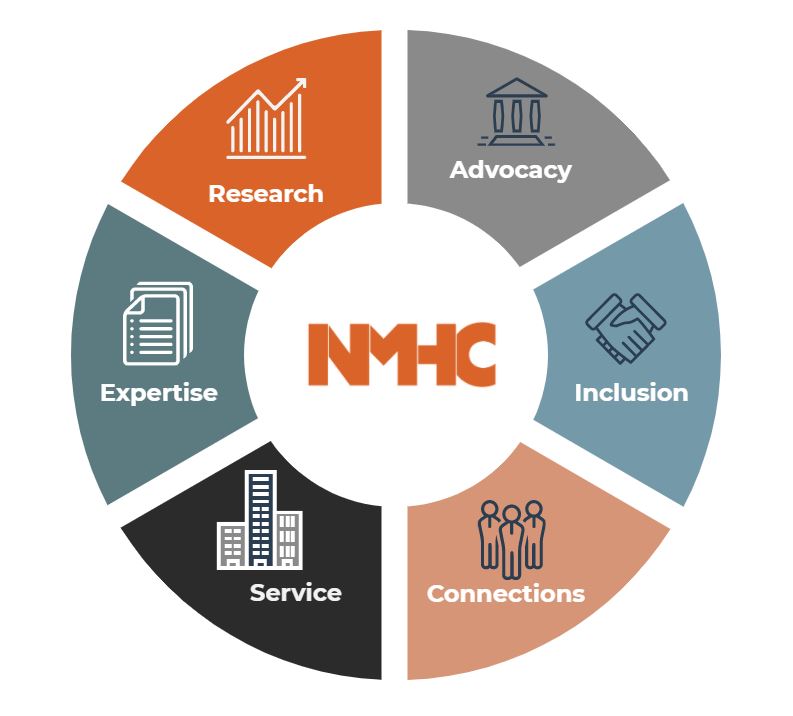 9 Benefits You'll Miss If You Don't Renew Your NMHC Membership Now
"I started as a member 24 years ago when Camden had 6,000 apartments. Now we have 56,000. The relationships I built through NMHC helped me to grow my company in a major way."

— Ric Campo, Chairman & CEO, Camden
"One of the things that has been most valuable to us as a member of NMHC is the ability to reach out to and just ask a question...That's been invaluable through the pandemic."

— Margette Hepfner, COO, Residential Management, Lincoln Property Company
"NMHC provides that leadership for us as we try to navigate these times of uncertainty, whether it be for advocacy- advocating on our behalf in Congress, providing us with guidance in terms of how we should navigate from a health perspective on making sure that we're providing safe and healthy affordable housing across the spectrum to over 40 million Americans."

— Jeff Daniels, Senior Vice President, IPA National Director, Institutional Property Advisors
"I think during the pandemic, I've seen a higher level of value from the standpoint of best practice sharing and collaboration among my peers."

—Diane Batayeh, CEO, Village Green