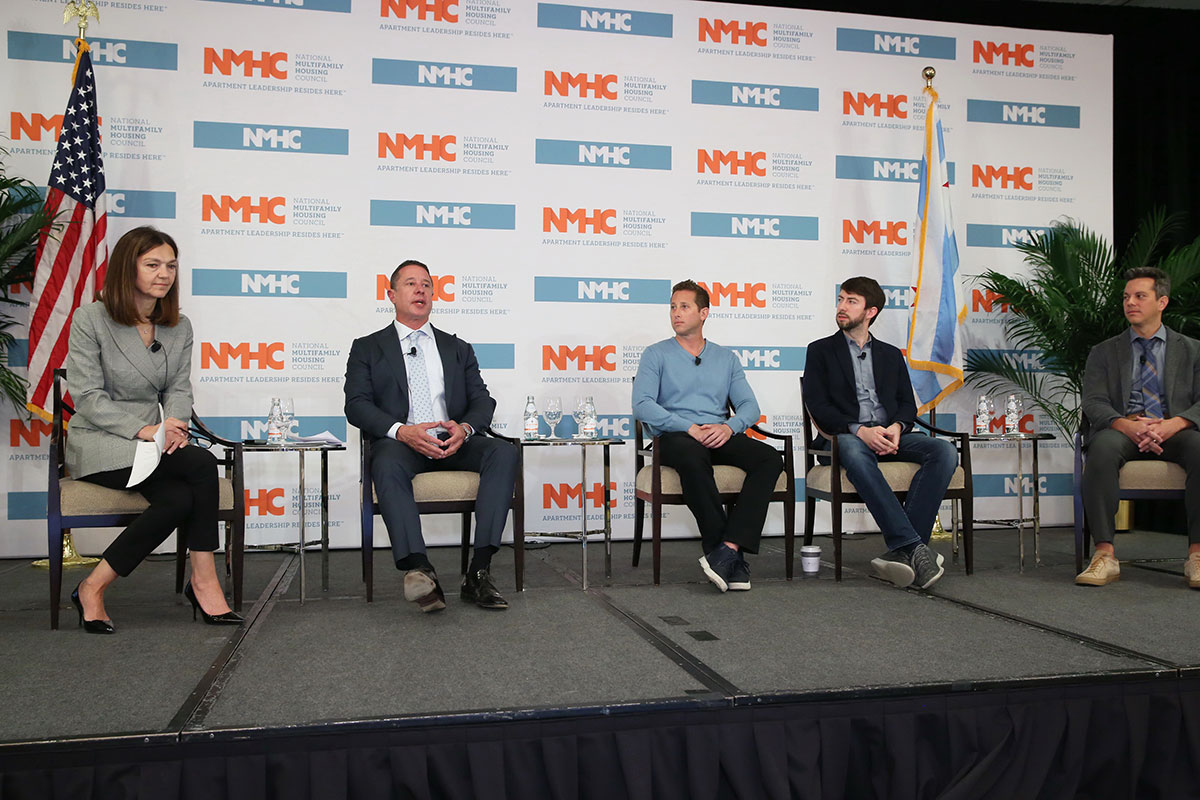 As co-working firms like WeWork, Knotel and Convene have been hungrily taking down underutilized and vacant office and retail space, co-living start-ups have been setting the table for a similar path in the multifamily market. In the last two years, heaps of venture capital have been going to fuel these young companies' appetite for expansion.
While industry players in high-rent markets like San Francisco and New York—where many of these new companies are based—had been taking note, the trend got real once Berlin-based Medici Living Group put up some investment numbers few in the industry could ignore. The company garnered a $1.1 billion investment from Corestate Capital Holding SA to fund the company's European expansion over the next five years. The company followed up the news with another announcement that it secured an additional $300 million as part of a joint venture with W5 Group to develop 1,500 units in the U.S.
Given the questions about these co-living firms' business models, scalability and, ultimately, effect on the apartment market, NMHC invited some of co-living's leaders to participate in a panel at the 2019 NMHC Spring Board of Directors Meeting. Lela Cirjakovic, EVP of Waterton, led the panel, which included Christopher Bledsoe, co-founder and CEO of Ollie; Noah Gottlieb, CEO of X-Social Communities, a subsidiary of PMG; Greg Gould, senior advisor for Quarters, the Medici Living Group's U.S. brand; and Brad Hargreaves, founder and CEO of Common.
While co-living may be a bit of buzz term in the industry, all the panelists agreed that this type of shared living experience is not really new.
"People have been living with strangers and roommates forever," explained X-Social Communities' Gottlieb, adding that pricing concerns and home quality have long been issues. "We're not reinventing the wheel; we're just rolling it a bit different."
Common's Hargreaves agreed, noting that the percentage of people living alone and the percent of people living with unrelated roommates—which are co-living's key demographics—has been climbing for decades.
"These are trends that go way back," Hargreaves said. "But what has changed—thank you to the student housing and senior housing markets—is that we have a model for institutional capital. They've seen this story before. This [co-living] is a new sub asset class of multifamily."
Part of the reason the industry is paying so much attention to the growth of co-living is that the model promises to deliver significant rent and net operating income (NOI) premiums. By increasing density in the units and renting by the bedroom, operators are able to secure higher per square foot rents even as residents benefit from lower rents.
However, operator models can vary significantly. Some are pure third-party operators while others take on development risk. Some have traditional leasing structures while others are more flexible. Some have a product sweet spot and others offer a wider variety. (Click for a side-by-side comparison.)
But the one thing they have in common is that they all aim to deliver a highly-amenitized, all-inclusive lifestyle package with features like furnished units, free Wi-Fi, coworking space, cleaning and more. This adds operational and maintenance costs on top of higher per square foot development costs in the ballpark of 5 percent to 7 percent (more bedrooms mean more bathrooms).
Even so, co-living providers say they outperform, delivering NOIs of as much as 30 percent higher than comparable multifamily.
"We operate at an NOI premium of roughly 20 percent," explained Gottlieb, "But we lose a little bit of that through additional operating expenses of 5 percent. Even so, generally our product becomes 20 percent cheaper for the customer and does 15 percent better on return on costs."
For many co-living operators, the model is complementary rather than strictly competitive with multifamily. "Co-living is a marketing channel for the traditional units," argued Hargreaves. "[Residents] start out in co-living. Then they get a pet or a significant other, and they move on to a one bedroom. We see that time and time again."
"There's been an evolution within co-living, certainly within Quarters," agreed Gould. "We used to say a separate entrance, separate floor. Now we're looking at blended buildings. That opens up the number of floor plates we can address. It makes the product more attractive with less reconstruction. It increases the community engagement for the whole building. The traditional tenants or members start to benefit as well."
---