We're so thankful to have had the opportunity to connect last week. Read on for a recap of everything that went down during the Women's Event, Apartment Strategies Conference and Annual Meeting.
Headliner Highlights
The Women's Event, Apartment Strategies Conference and Annual Meeting each featured a headline speaker that provided unique insights and engaging storytelling.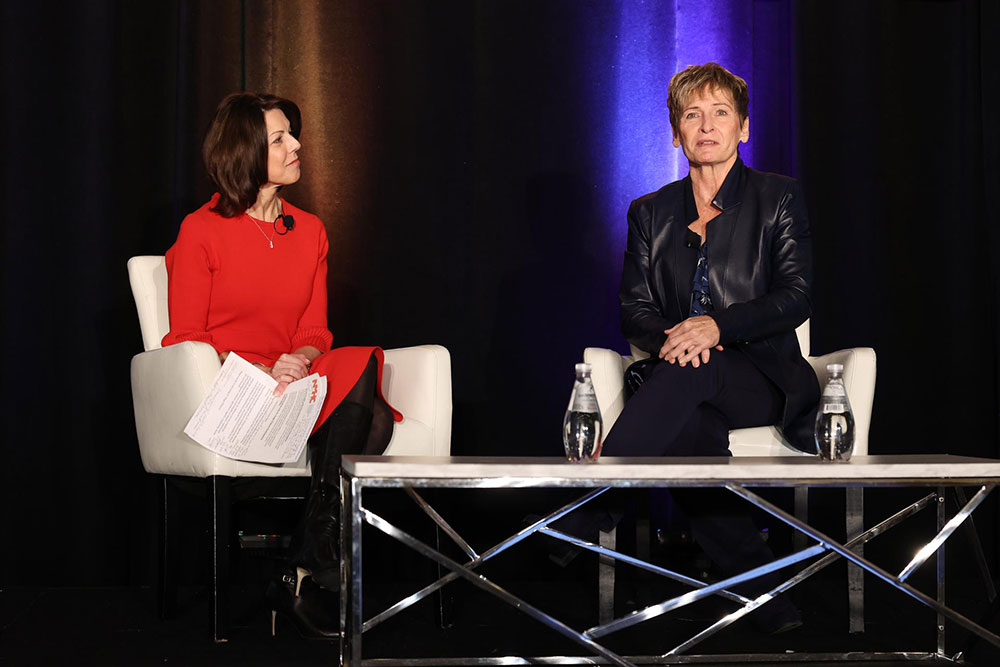 Dr. Peggy Whitson, NASA astronaut and biochemist, kicked off the week with keynote remarks during the 2022 NMHC Women's Event. During her fireside chat with NMHC Officer Laurie Baker, COO of Camden Property Trust, Dr. Whitson discussed the adversity she faced throughout her journey to become an astronaut, what life in space was really like and the importance of mentorship – particularly as it relates to women. Click through for a recap of the event and her remarks.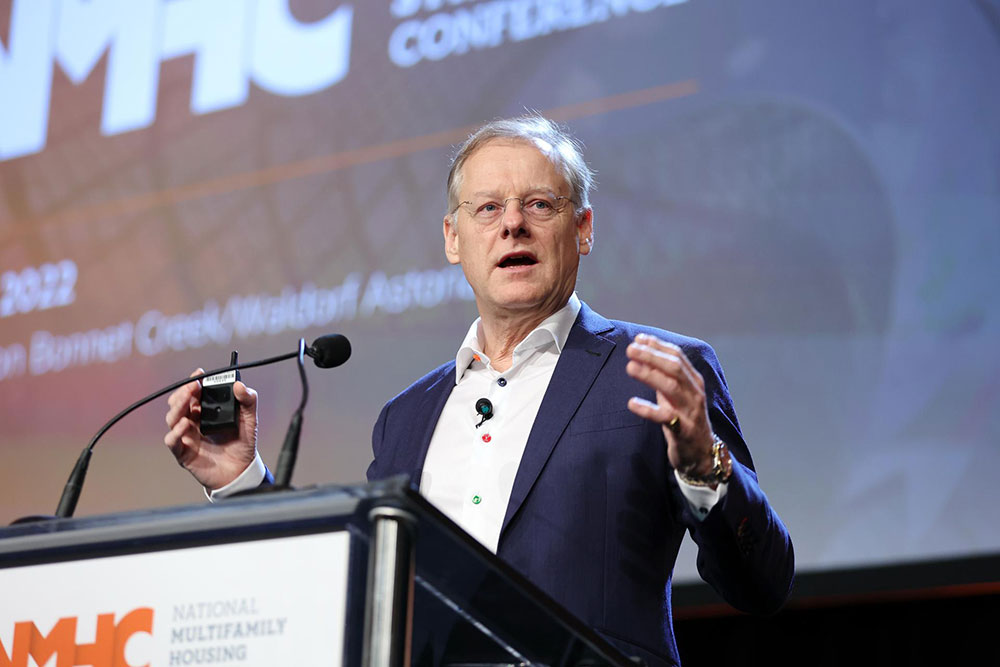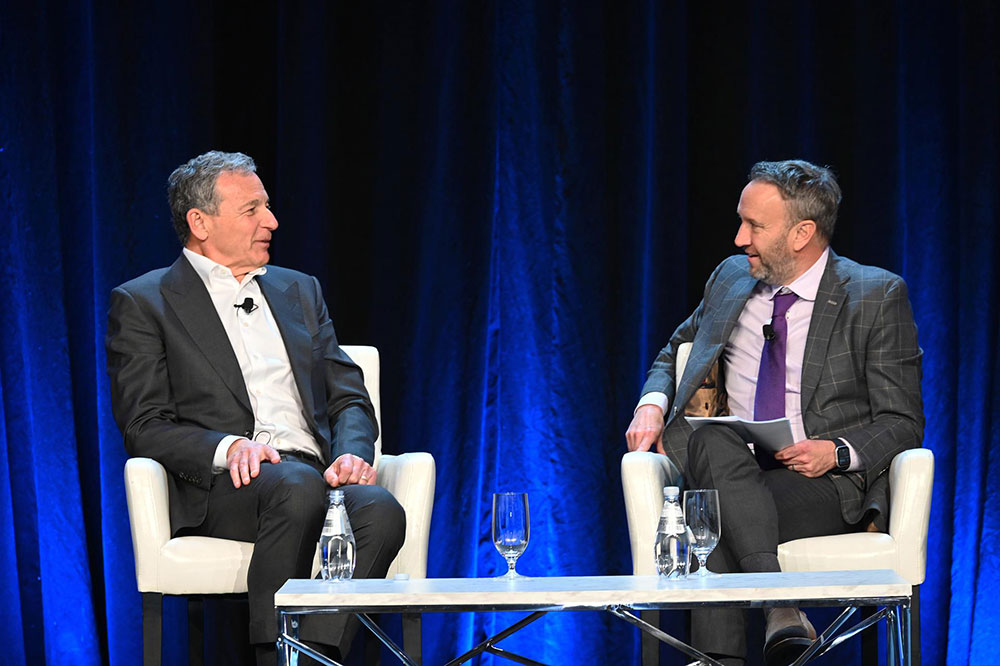 Bob Iger, Executive Chairman of The Walt Disney Company, headlined the 2022 NMHC Annual Meeting where he briefed members on his time with the Walt Disney Company and the lessons learned along the way.
Four Key Takeaways From Orlando
With so much happening throughout the week, we boiled it all down into four key takeaways for you – and, for those who may have missed out, there is still time to catch up! We've highlighted session recordings for you to get up to speed on what you may have missed.
Important note: Session recordings are available to registered attendees of each event and NMHC members only.

The 2022 Annual Meeting not only marked a fresh start and positive outlook for the industry, but it also helped shepherd in new NMHC leadership.
During the Annual Meeting Kickoff, NMHC Chair David Schwartz, CEO, Chairman & Co-Founder of Waterton, passed the baton to Ken Valach, CEO of Trammell Crow Residential, Crow Holdings Industrial and Crow Holdings Office. As part of his commencement remarks, Valach outlined his top priorities: leading the industry into the new post-pandemic world; spearheading the search for a new CEO to replace current CEO Doug Bibby; and navigating the industry through key challenges ahead including housing affordability, human capital, DEI – opportunity for all, the regulatory environment and political unity.
Laurie Baker, COO of Camden Property Trust, was also announced as the new NMHC officer and chair of NMHC's Diversity, Equity and Inclusion (DEI) Committee.
Related Session Recording:

It's no secret the pandemic shook up our industry in ways unimaginable prior to its onset in 2020. That's why much of the content featured as part of this year's Annual Meeting and Apartment Strategies Conference centered on pandemic disruption, what it taught us and where we go from here. Throughout the week, attendees consumed presentations around the health of our industry as it relates to investment potential, the supply and demand imbalance and how challenges that emerged throughout the pandemic – like rocketing construction costs – impact the market today.
Related Session Recordings:

Throughout the week, there was robust conversation around potential industry disruptors and what lies ahead for our sector. And although we wish we could gaze into our crystal ball and predict with certainty what's next, several Annual Meeting and Apartment Strategies Conference sessions provided insight into what we might expect in the upcoming years. With the release of the NMHC/Grace Hill Renter Preferences Survey Report fresh in the minds of attendees, how to meet residents' evolving wants and needs anchored much of the week's content. From changing real estate technologies to the emerging build-to-rent sector – we covered it from all angles.
Related Session Recordings:

NMHC was happy to welcome members of all backgrounds and from all sectors to the week's activities—from NMHC veterans to first-timers. We were particularly pleased to see many executives from the 140 new woman- and minority-owned firms that have joined NMHC under our DEI membership program, a program launched in early 2021 as part of our broader DEI initiative. In addition, we continued to elevate the discussion around DEI strategies as a business imperative. Conversations in the halls reflected those had on stage: Simply put, business practices that prioritize inclusivity and diversity will result in a more prosperous, equitable business environment for our industry.
Related Session Recording:
ICYMI


---